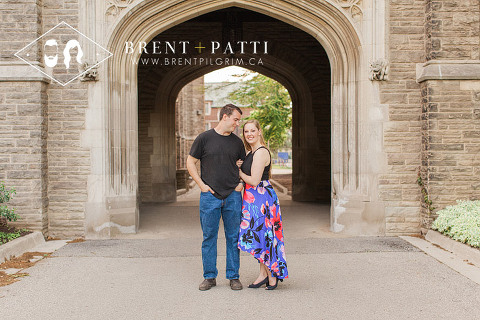 They went on an adventure together.  Motorcycles, back roads, friendly roadside neighbours,… the more they talked about it the better their story unfolded.  Riding through the winding roads and trails of the U.S. west coast had a little more in store for them on one leg of the journey.
After a grueling ride (up what could essentially be called a mountain for us GTA folk!) through weather that couldn't decide which season it was thinking of with rough and slippery terrain, they reached their goal.  With the rugged path behind them and the weather much more favourable at the top, Jeffrey proposed and Chelsey said yes!
On a beautifully sunny evening in Hamilton, Chelsey and Jeffrey led us down memory lane to the times when they were students for their engagement session at McMaster University.  From Edwards Arch to University Hall, Cootes Paradise to #LakeMcMaster (no joke! check it out here and here!), and a quick chat with William McMaster (well, a statue of him), we were absolutely honoured to help capture the excitement leading up to their wedding day.
Engagement Session at McMaster University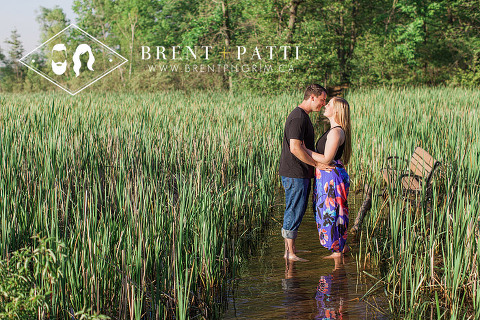 After taking a walk along the Chegwin Trail of Cootes Paradise we discovered that the water level was so high that it was over the boardwalk!  But that wasn't a problem … it was a shoes off and having fun kinda time for this couple!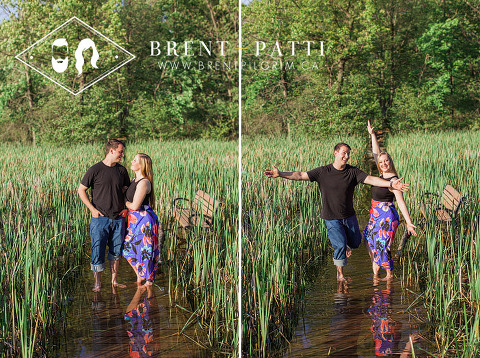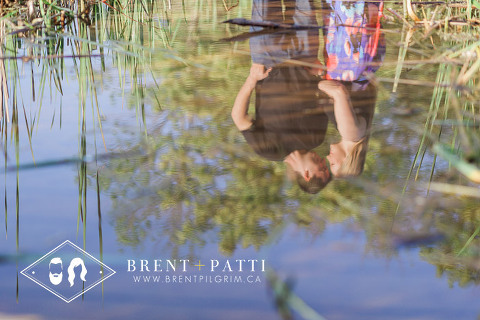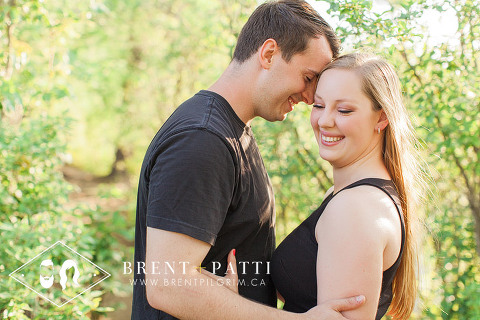 Chelsey and Jeffrey love to ride motorcycles together, so they brought a couple of their helmets to incorporate into their session with us.  This couple has a cool factor of 1000 x infinity!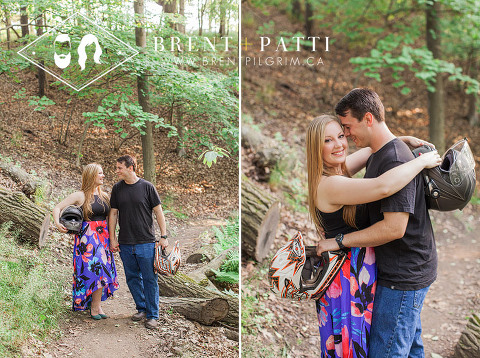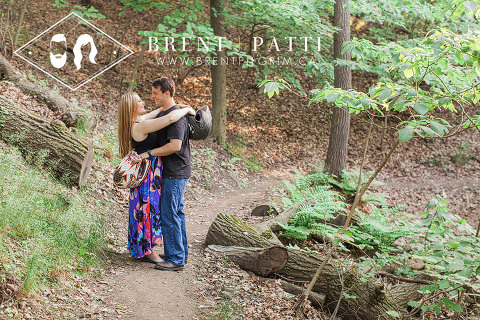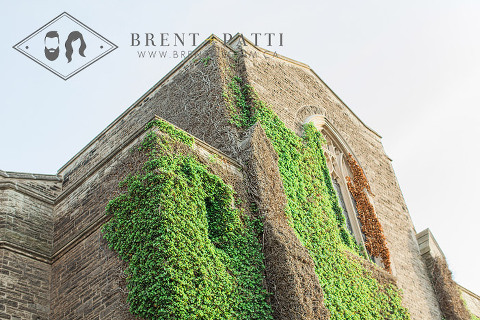 Chelsey sent us some inspiration photos of the Edwards Arch and University Hall.  We think we should make her our engagement session location scout!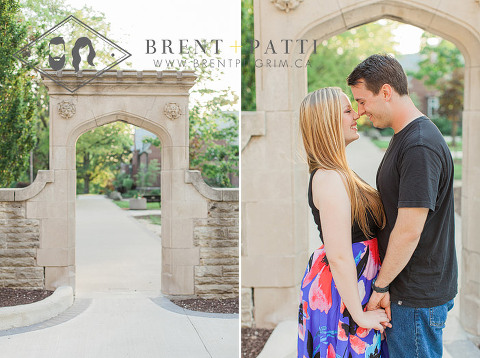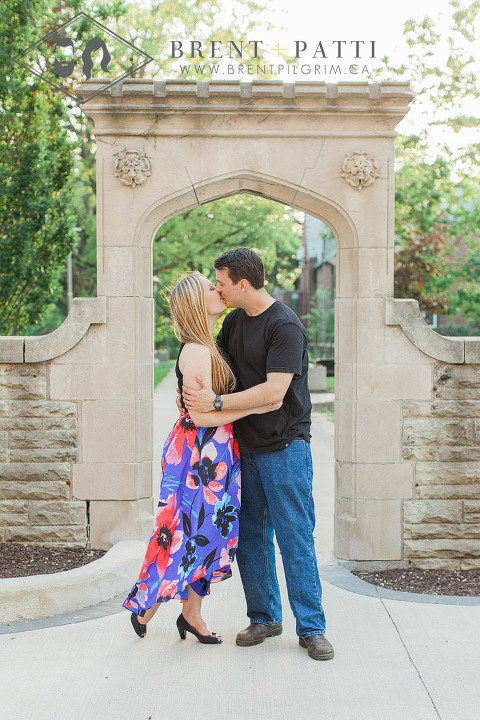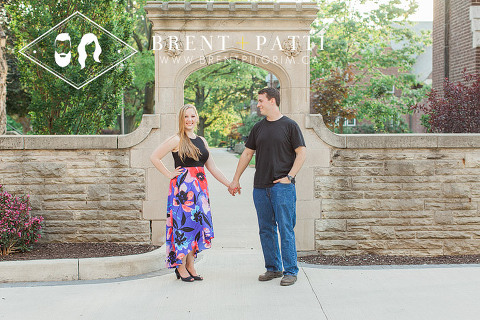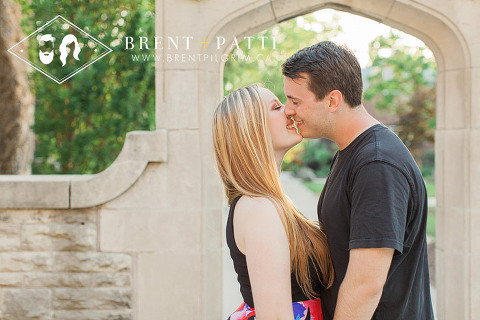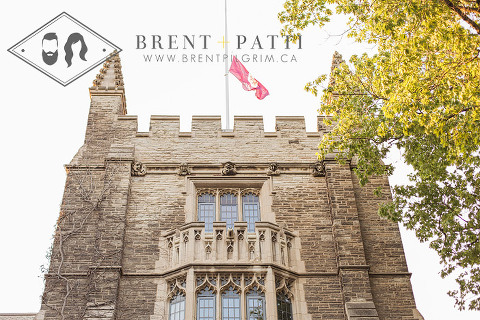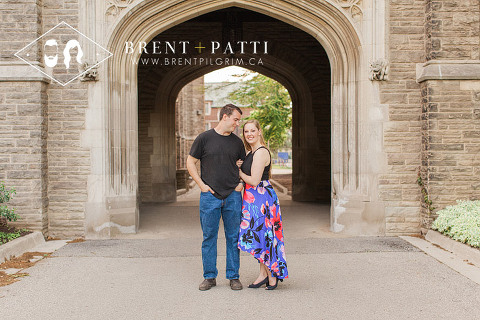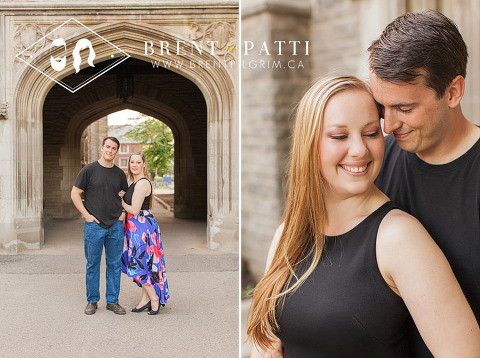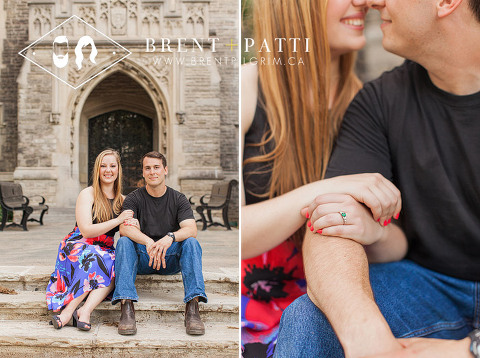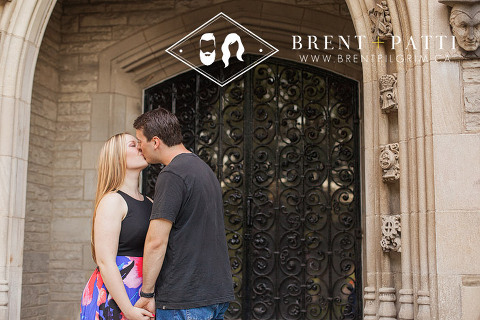 Good ol' William McMaster has the best punch lines!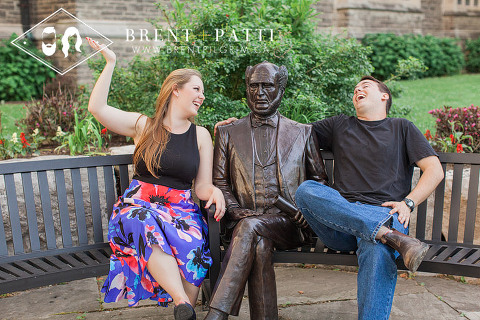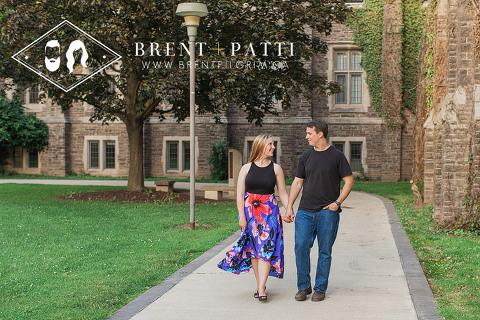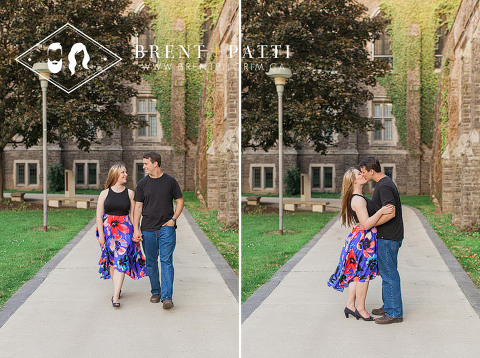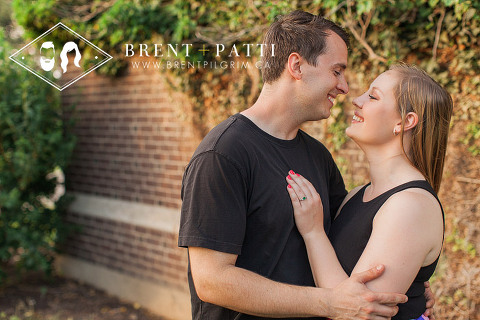 And one last photo at Jeffrey's request in front of his old stompin' grounds, the John Hodgins Engineering Building.