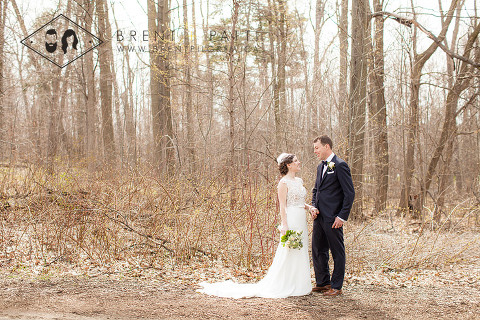 As he waited for her at the end of the aisle, Sean did his best to not let tears of joy and happiness roll over his cheeks when he saw Lisa walk into the church with her father.  All the stories of how they came to be – the semi-pro karaoke skills, the spilled drink on his phone, how a boy from the country met a girl from the city – all led to now.  At Saint Joseph Catholic Church in Guelph, the continuation of their story together was witnessed by people that love and care for them, and more than likely have fun stories of their own with Lisa and Sean.
The beautiful late April day brought the new beginnings of Spring and sunshine to paint the perfect backdrop for a getaway car.  Lisa and Sean drove down the lane of the Glencairn Golf Club in his parents' VW Cabriolet, complete with a "Just Married!" sign and tin cans tied to the bumper, and into their book and author themed reception for a night filled with laughs, old stories with even more laughs, and a choreographed Mother+Son dance to get the party started.
Lisa+Sean – we can't thank you enough for treating us like friends and giving us the honour of capturing your wedding day for you.  We hope you're enjoying your honeymoon and have more great stories to tell for years to come.
Getaway Car Wedding Milton Photographer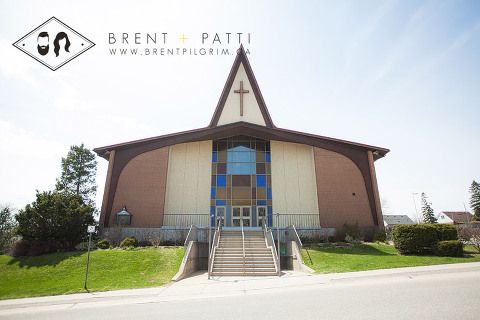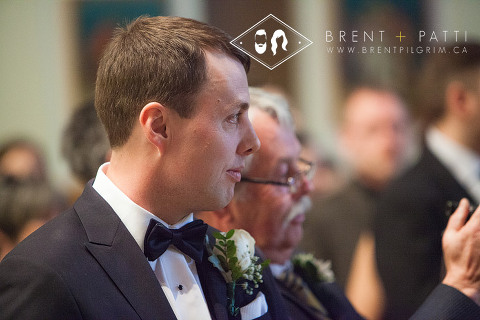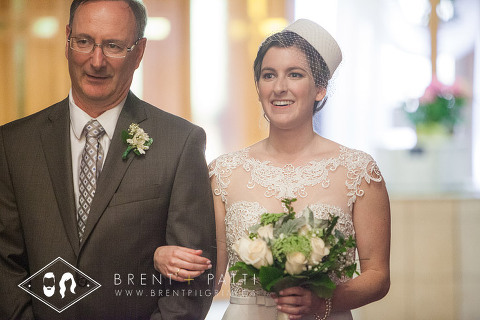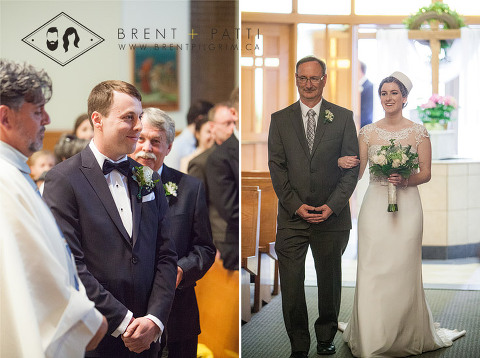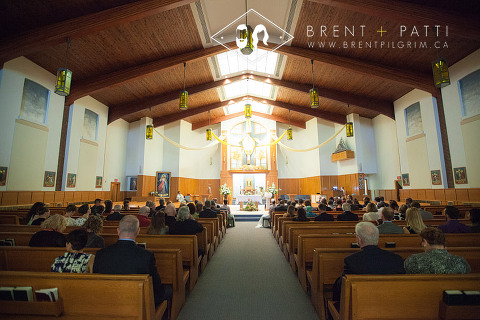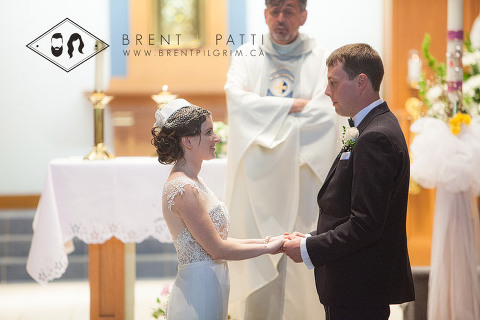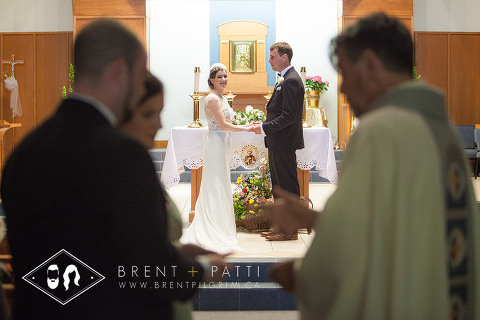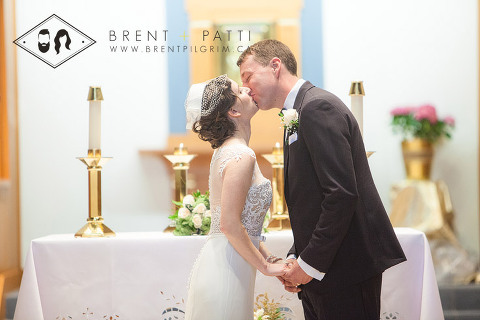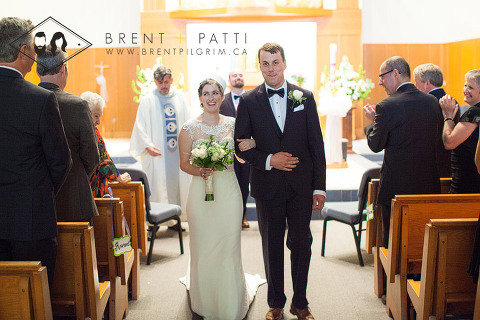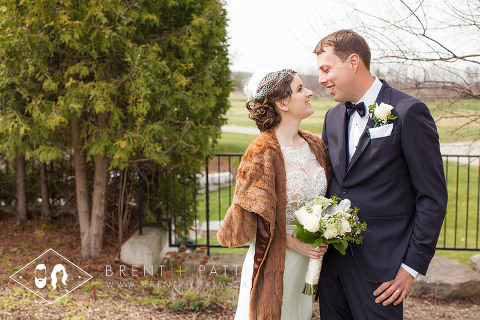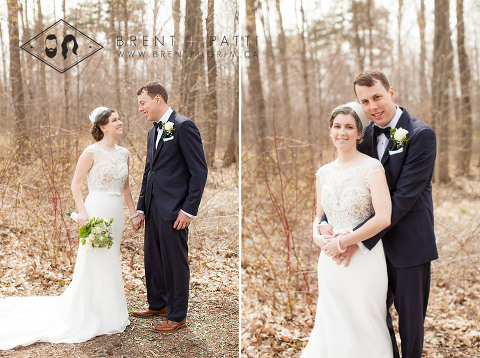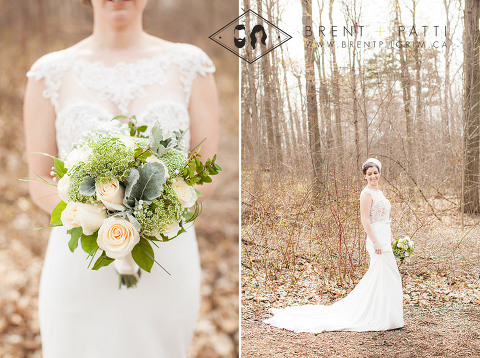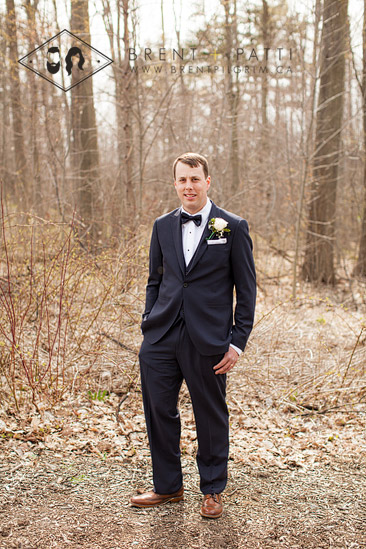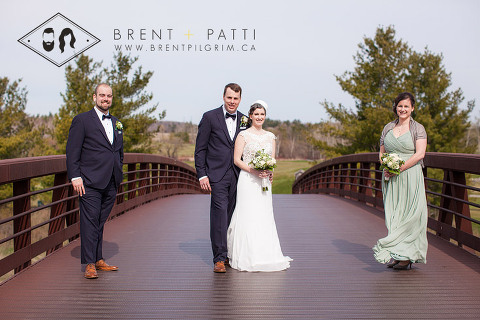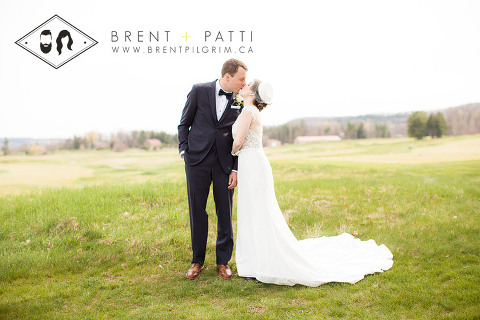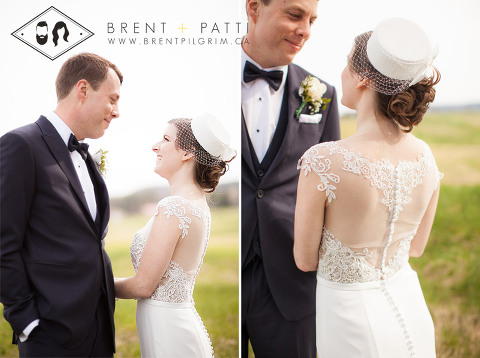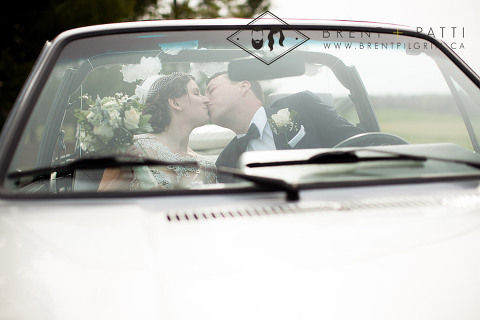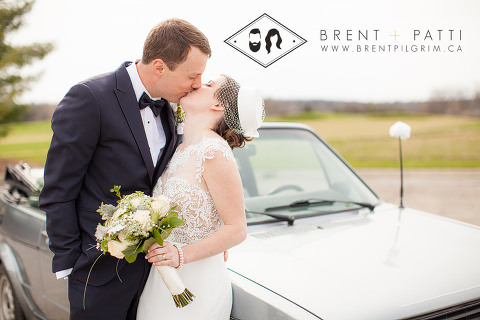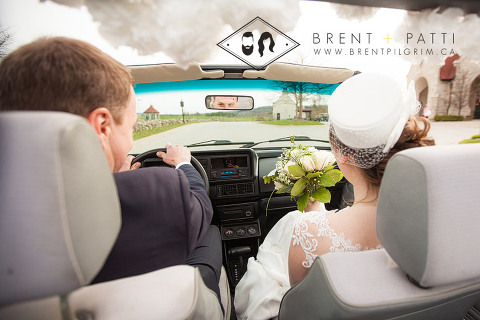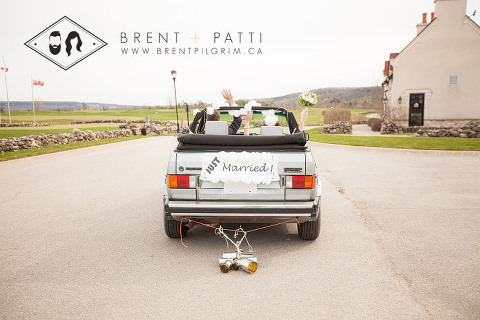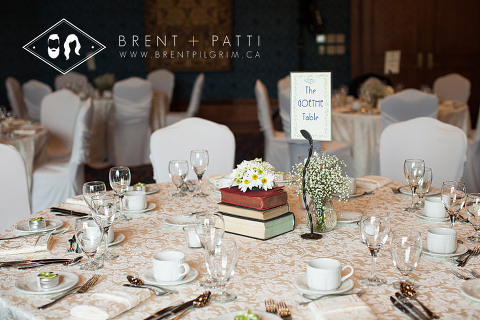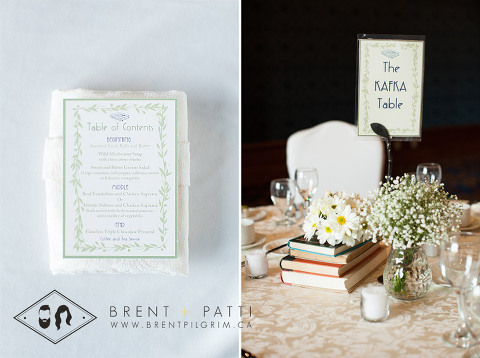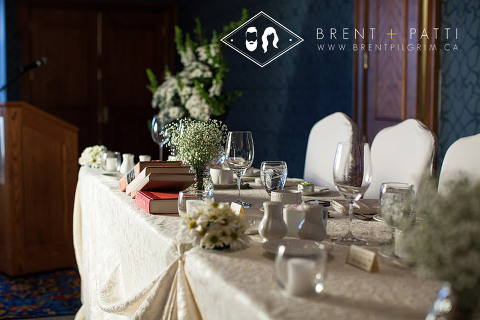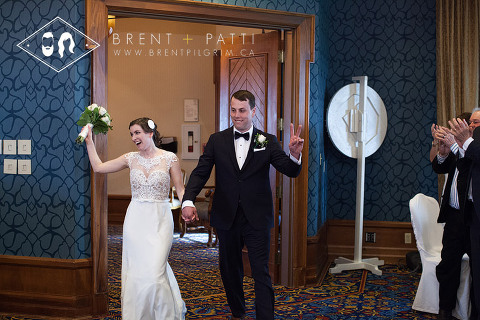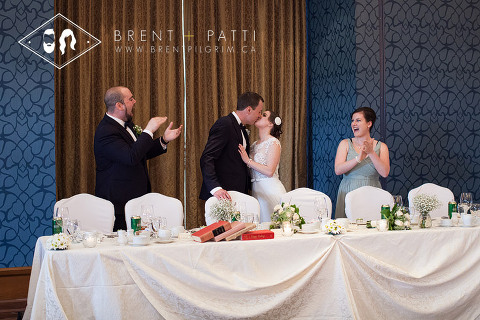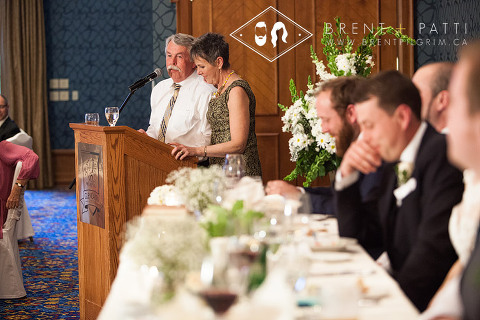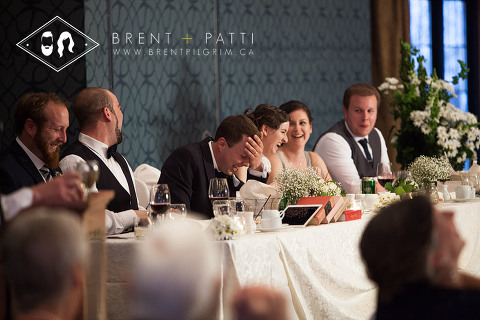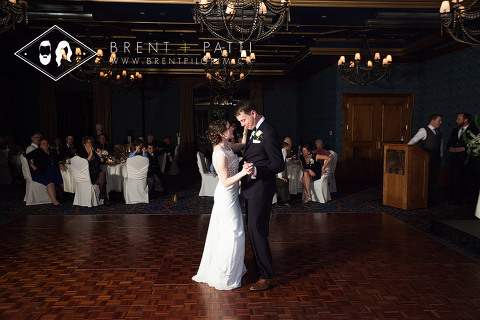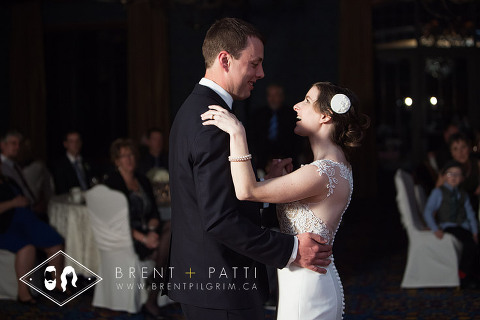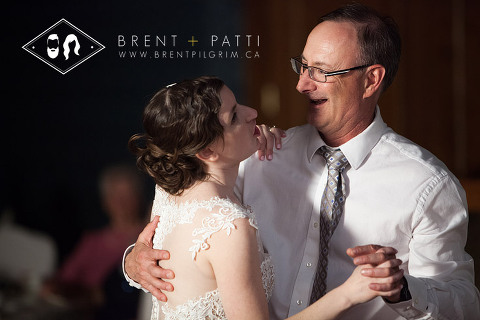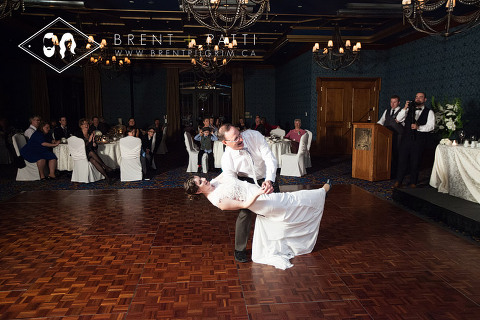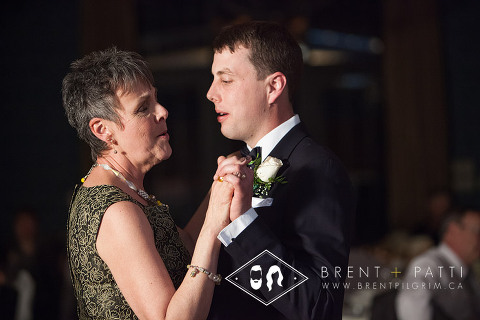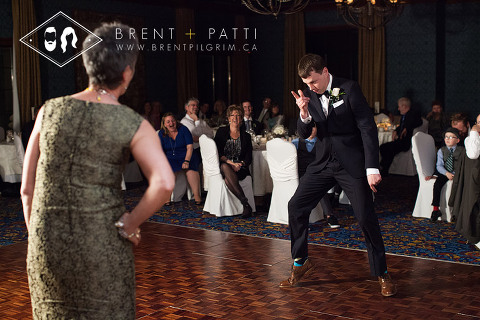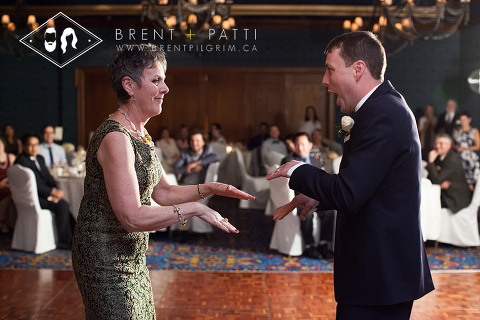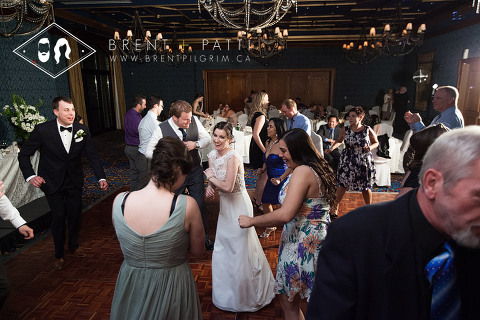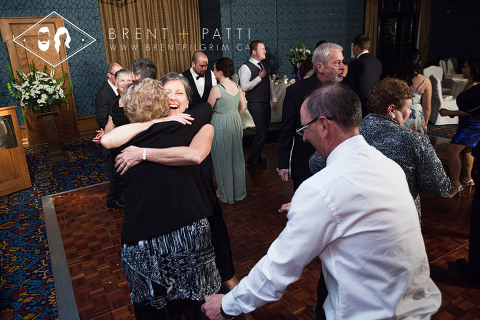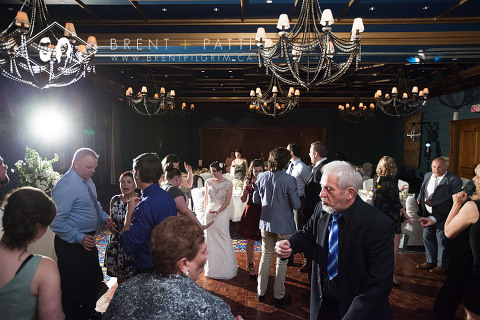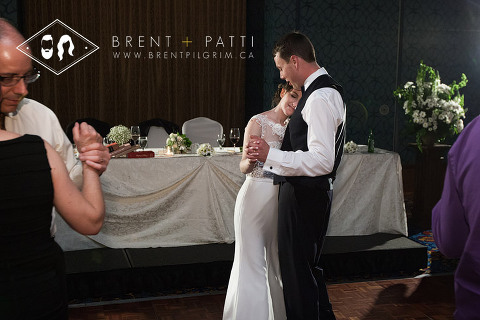 Reception | Glencairn Golf Club
Ceremony | Saint Joseph Catholic Church
Hair | Hush Salon and Spa
Makeup | Samantha Rockett
DJ | Music Unlimited
Invitations, Ceremony Signs & Reception Favours | Splendor by Steph
Reception Decor, Signs & Stationary | Imagine This Wedding and Celebration Design