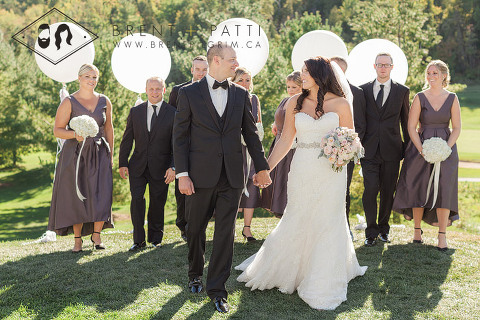 The Fall colours had just began to show across the escarpment and the sunshine helped to accent the reds and yellows against a sea of green.  The tree line of Greystone Golf Club in Milton framed a beautiful backdrop of an event to allow Ashley and Chris the oppourtunity to announce that they love each other and plan to do so for the rest of their lives.
At the end of their ceremony standing atop a hill overlooking the course from what seemed to be the edge of the world, Ashley and Chris along with their children released balloons to the open blue sky that floated high towards the sun to honour the memory loved ones that they had lost.
After portraits with us high into the escarpment, Ashley and Chris joined their family and friends to continue the celebration well into the night.  With a candy table to sweeten the mood, memories were made and a life ahead awaits them.
Ashley+Chris – it may have been well over a year ago when we first met, but we feel so very honoured that you trusted in us to capture your wedding day.  We can't thank you enough to have allowed us to share part of this journey with you.
Greystone Golf Club Wedding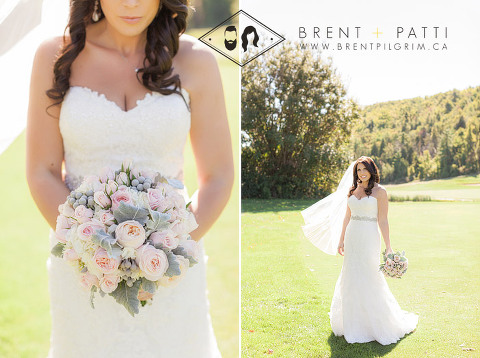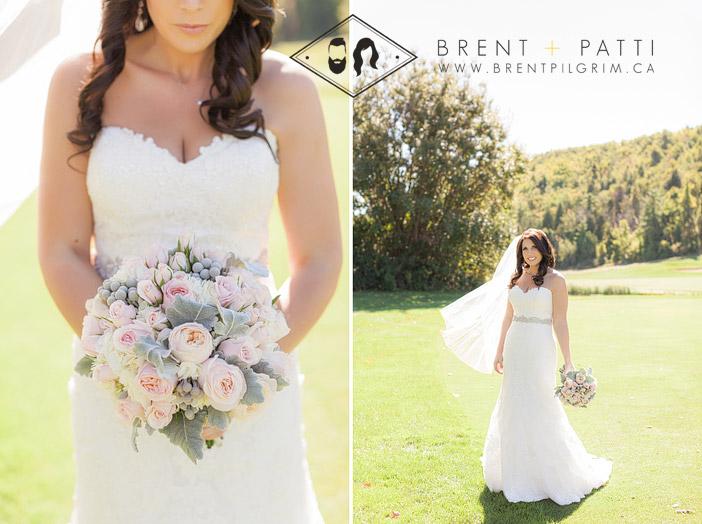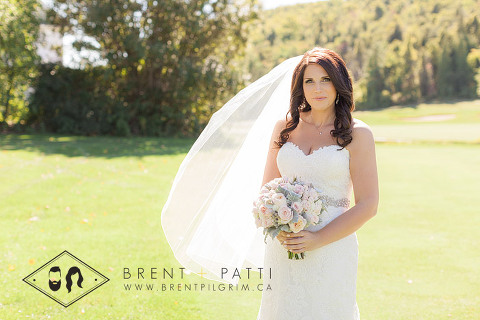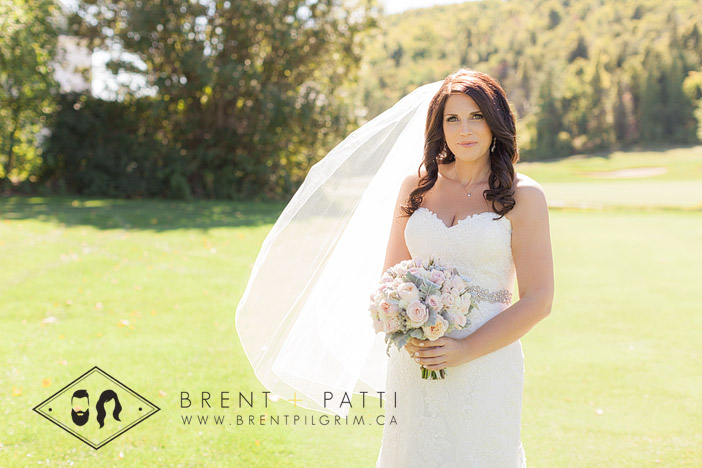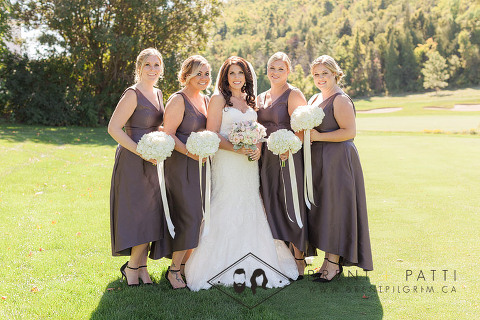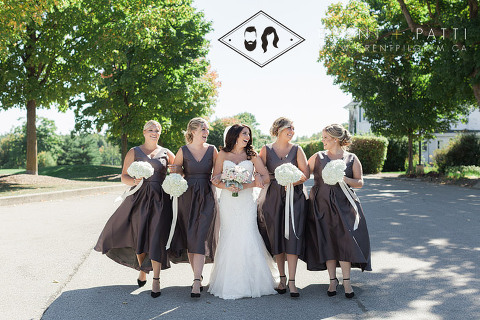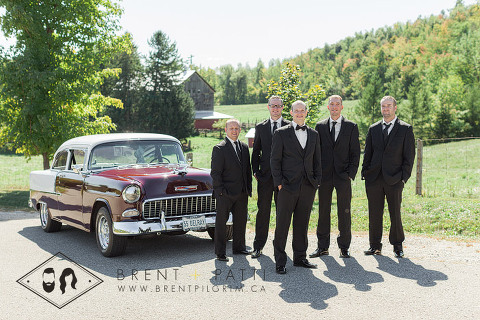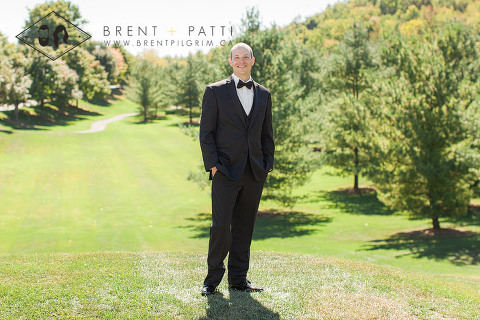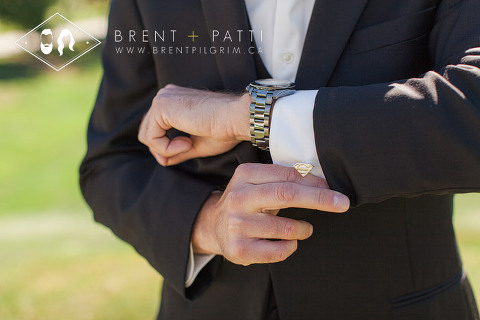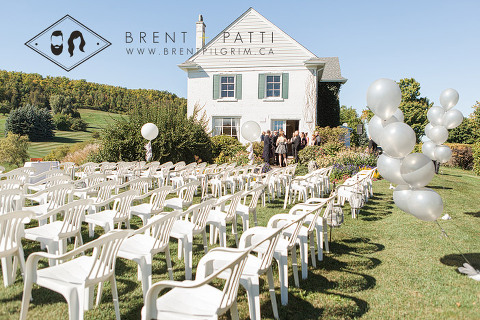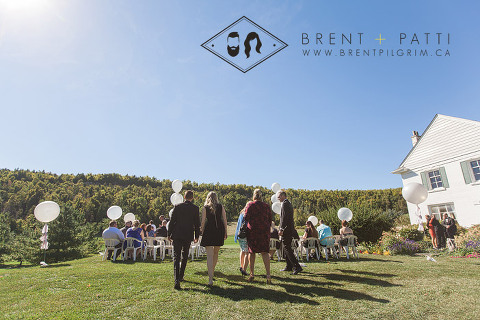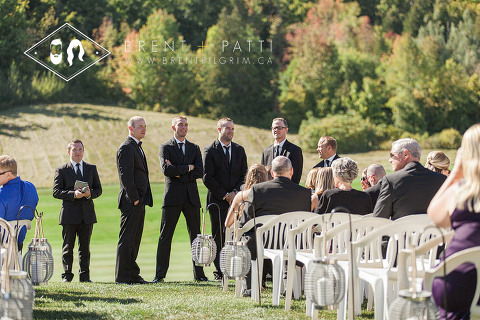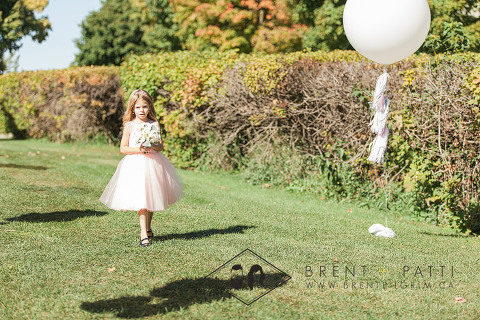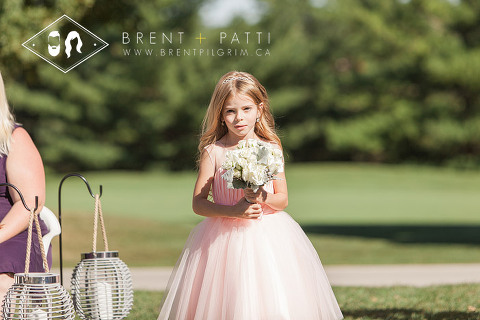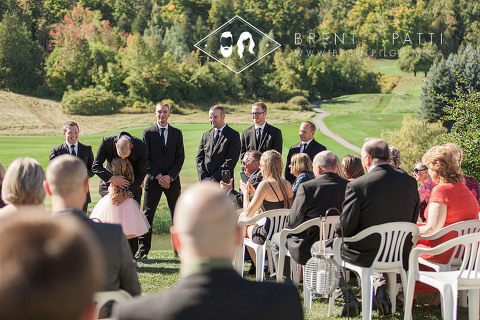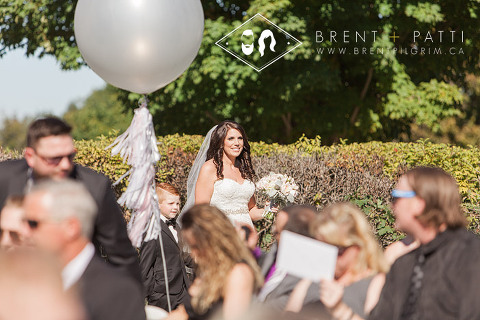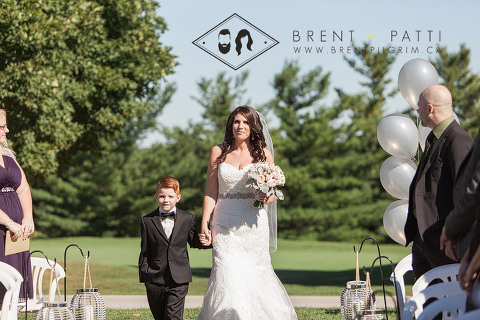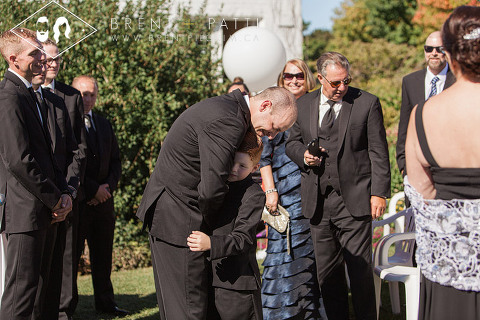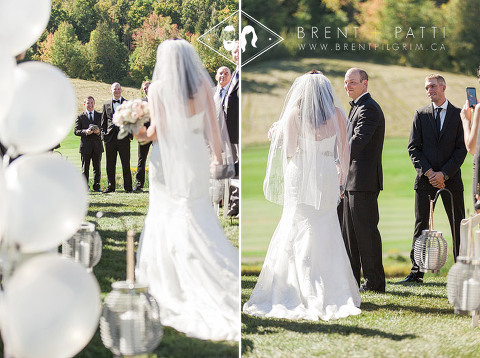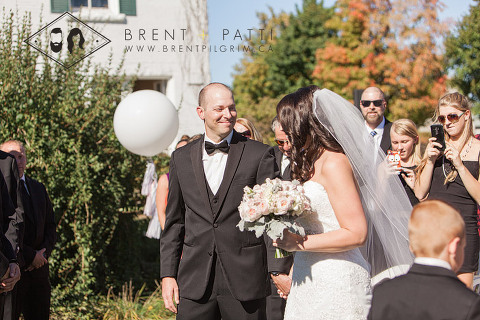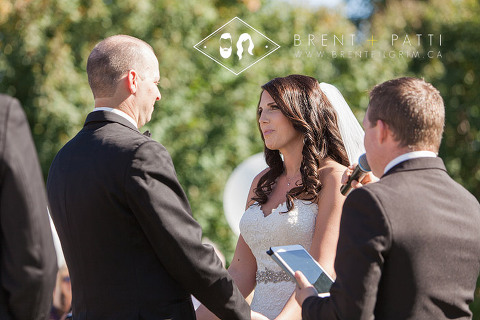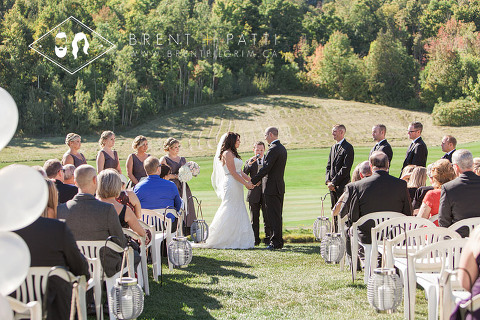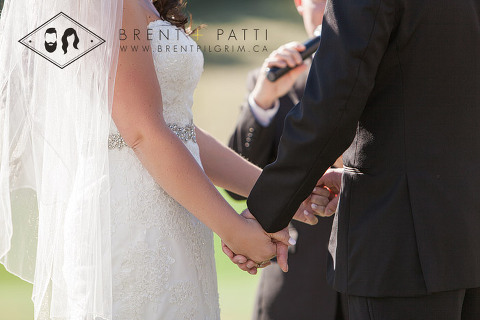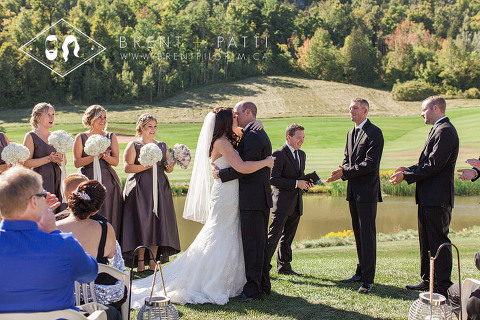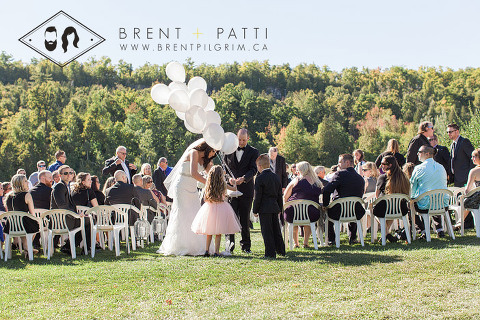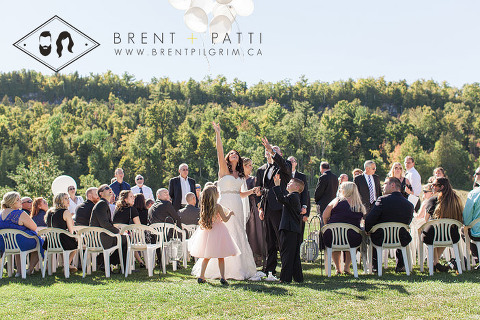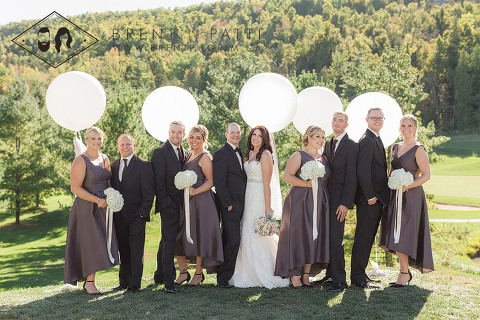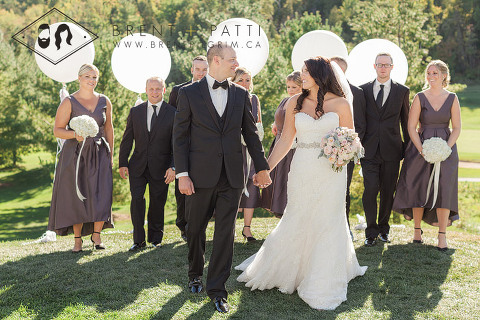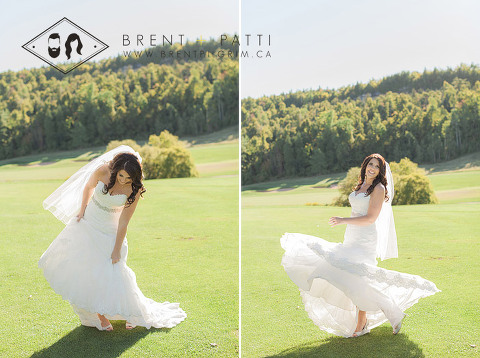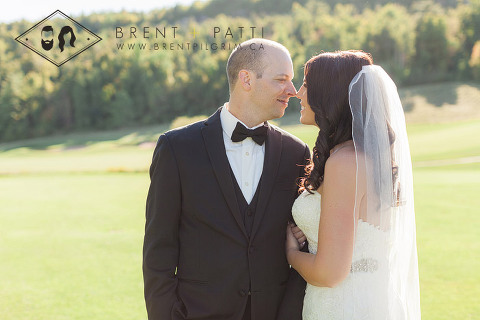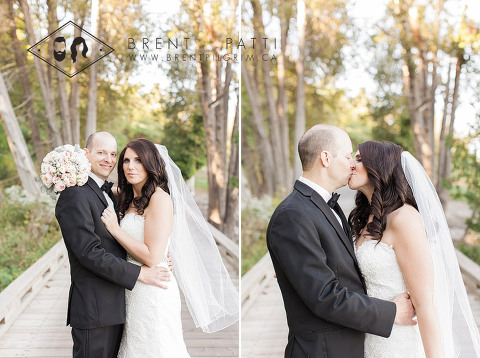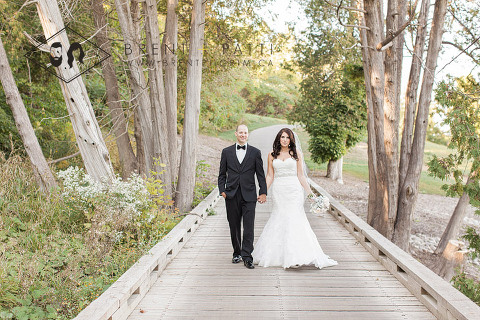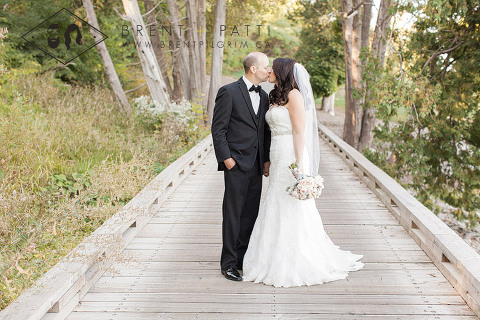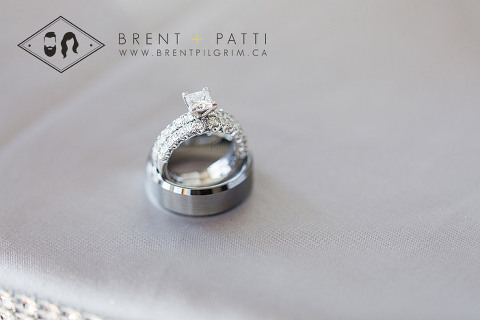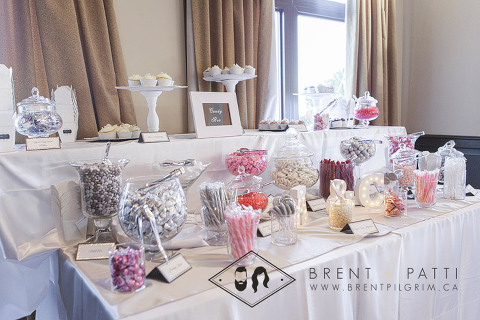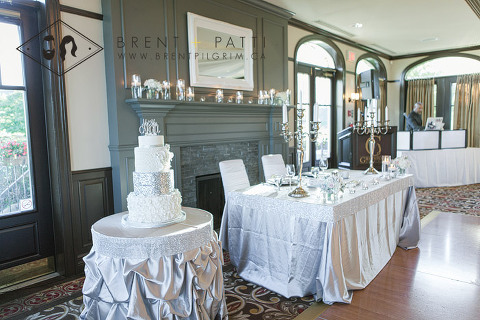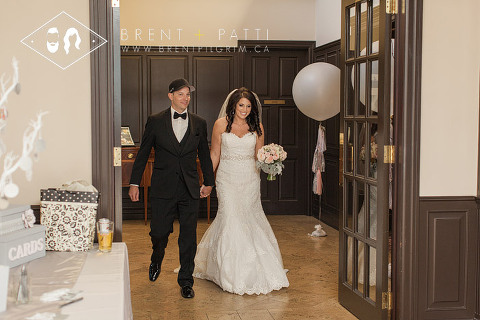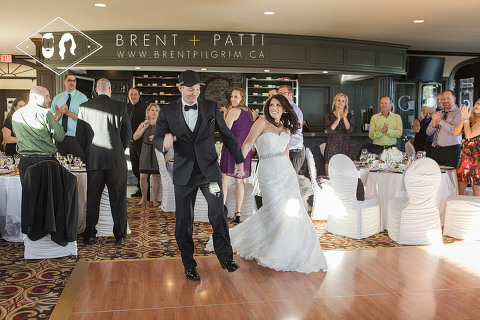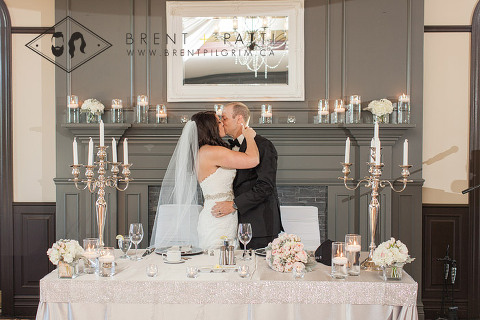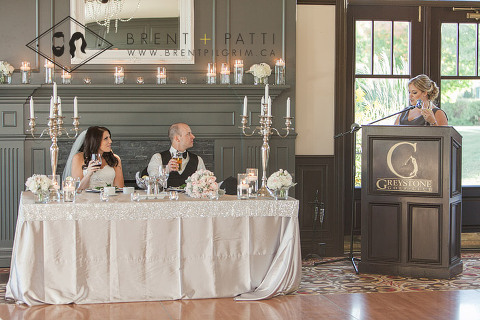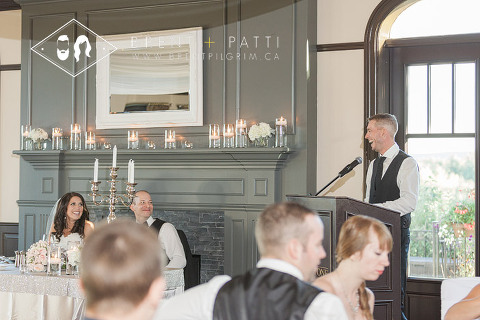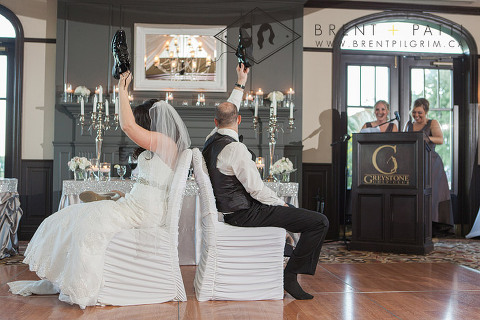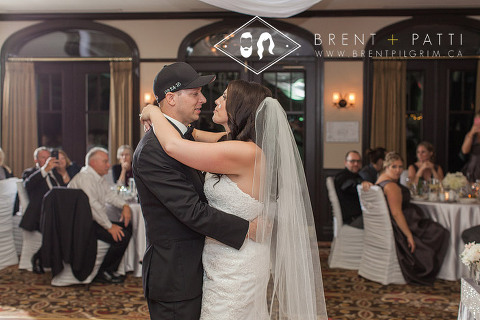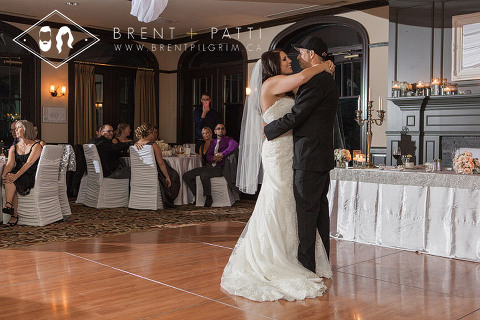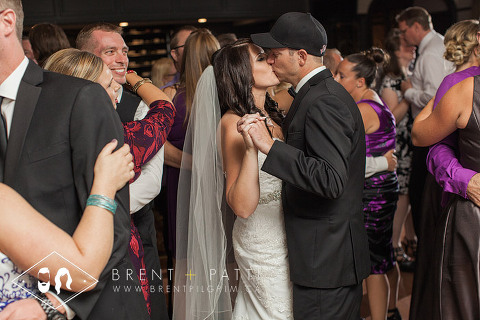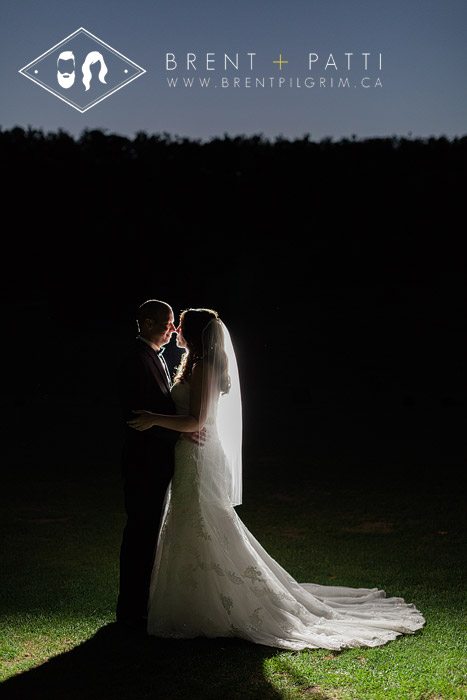 Ceremony & Reception | Greystone Golf Club
Florist | Simply Elegant Flowers
Decorator | I Do… Flowers and Decor
Dress | Amanda-Lina's Sposa Boutique
Hair & Makeup | BeautiMarkPro
DJ | Sound Obsession
Officiant | Graham Harris
Cake | Jen LeGrow
Photography | Brent and Patti