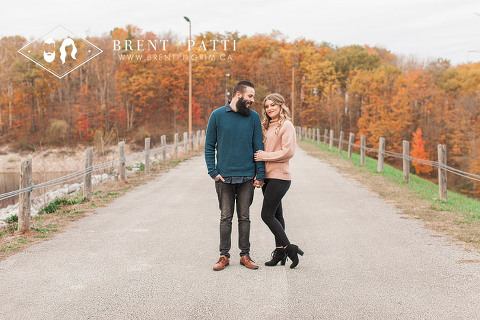 Hilton Falls Engagement Session
She left her bag at the airport.  The flight from Ontario to British Columbia to visit friends was good, except for leaving behind essentially everything she would need for the time that they would be away from home.  This would include a good pair of shoes to hike up a mountain – you can do that in a pair of Toms, right?  Mark was insisting to make the hike even if Karley was a good candidate for a foot massage that night, because he knew something was waiting for them at the top and it was all his doing.
At the top, overlooking evergreens leading for miles and miles to the view of the rockies, Mark asked Karley to be together forever.
On a beautiful fall evening just outside of Milton, Karley and Mark met with us for their Hilton Falls engagement session to add to the excitement leading to their wedding day next year.  This time with more comfortable shoes for hiking (before changing into something more fashionable), they walked along the paths down to the dry river bed and back out to the vivid colours of the changing leaves along the Niagara Escarpment.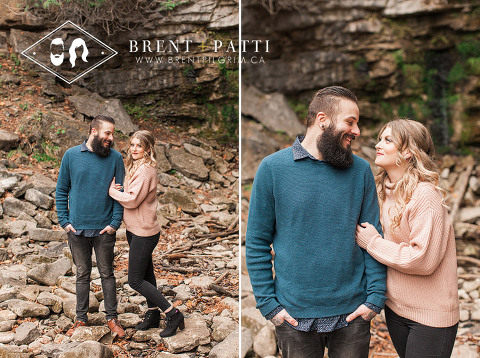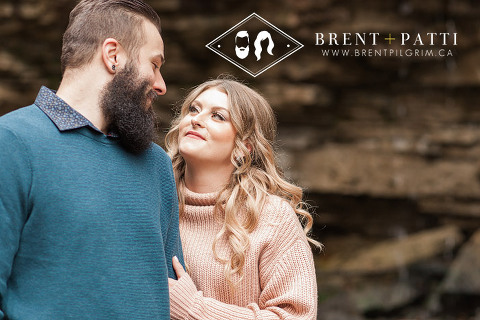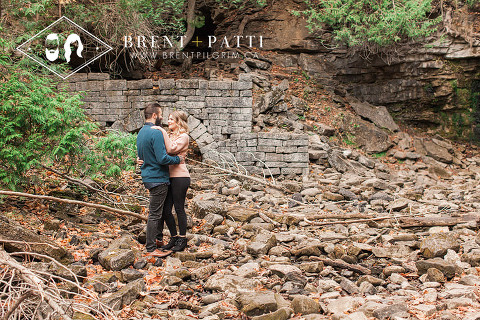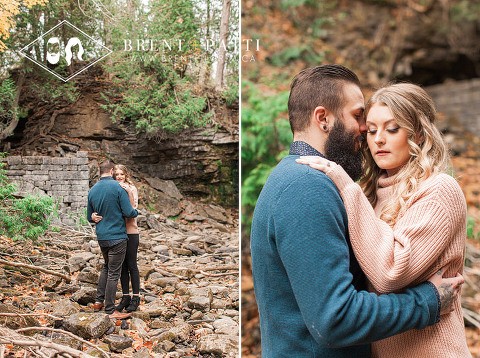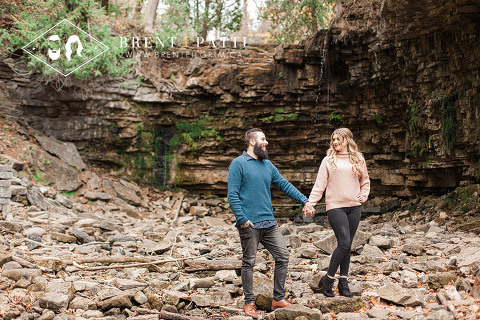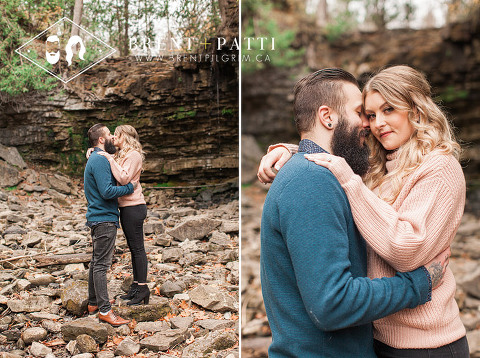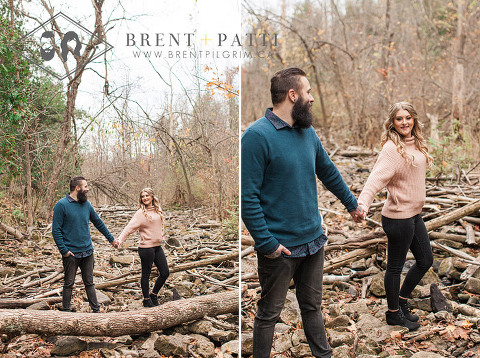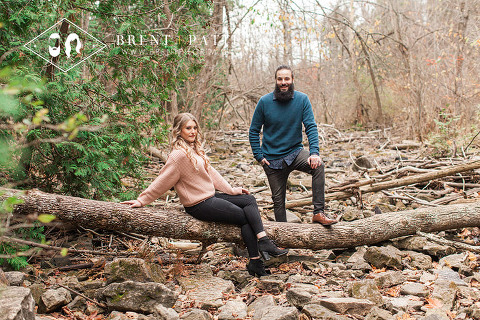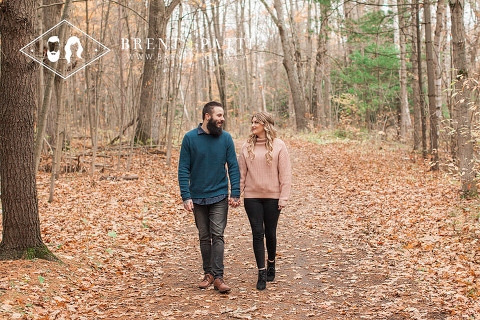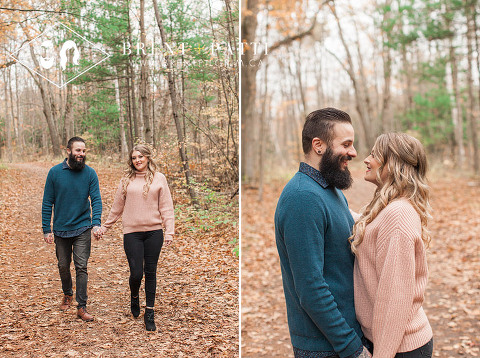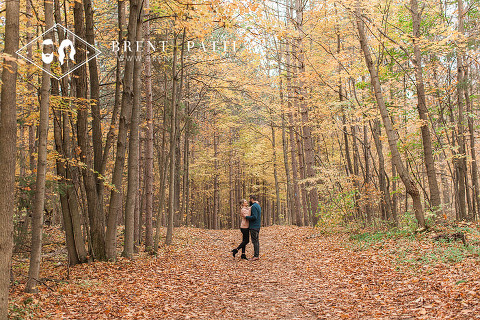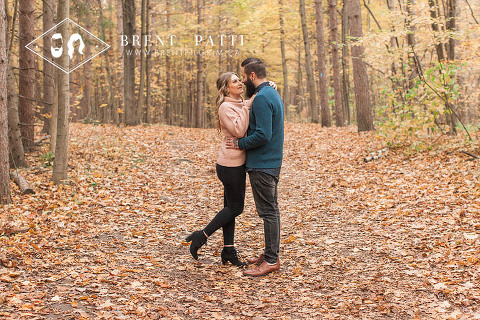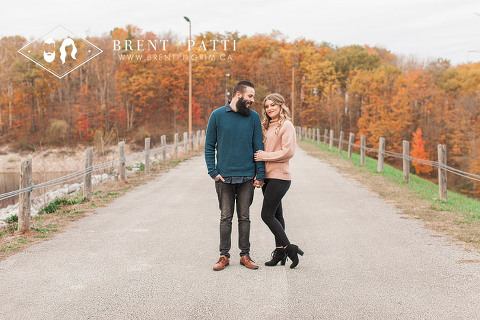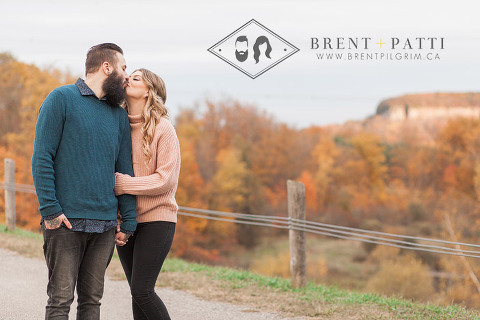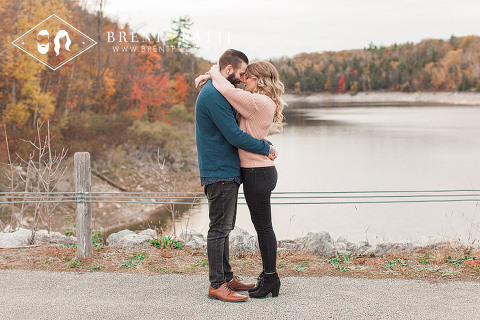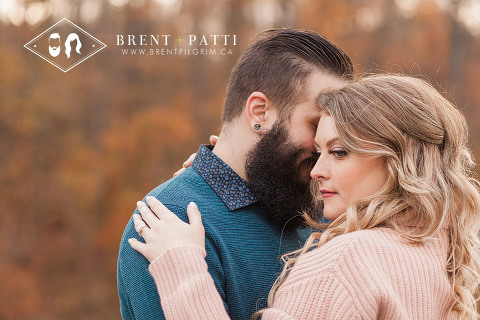 P H O T O G R A P H Y | Brent and Patti