She smiled and breathed deeply.  Thinking that the day was finally here, and she would be holding his hand very soon as they celebrated their love.  Amongst the laughter and mastering the ever elusive ribbon of her dress, the sunlight glowed throw the windows of the main building of Kortright Centre, wrapping itself around Vanessa, her mom and her bridesmaids as they helped with final touches.
Vanessa chose to see Matt before the ceremony with a First Look.  A time all to themselves, to be able to slow things down and enjoy the moment together.  As she tapped him on the shoulder, Matt turn and smiled as he saw Vanessa in her wedding dress.  The backdrop of the forest surrounding them added to the theme of the day of sweet treats and the love of nature and all that is good.
Vanessa and her dad walked down the path to the umbrella of trees where Matt was waiting to see her again.  And under the bright blue sky of a beautiful September day, Vanessa and Matt celebrated their love and promises to each other.
Vanessa and Matt – we are so happy to have the privilege of knowing you, and we are so very honoured to have been chosen to capture your wedding day so that you may retell your story, of sweet treats and all things good, for years to come.
To see more of their wedding, CLICK HERE FOR A SLIDESHOW!.. or watch it here below!
Kortright Centre Toronto Wedding Photographers
Vanessa + Matt Kortright Centre for Conservation Toronto Wedding Photographers from Brent and Patti on Vimeo.
The result of their First Look.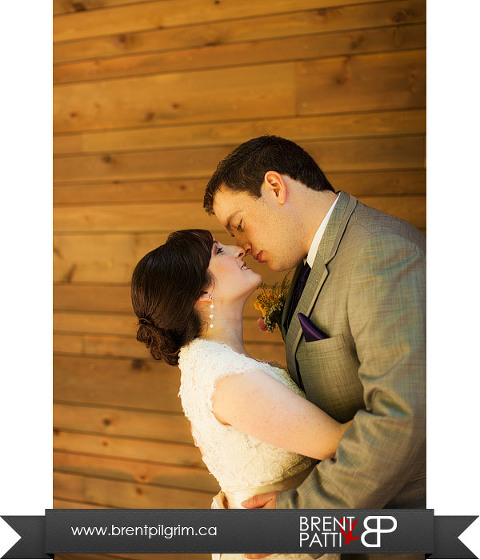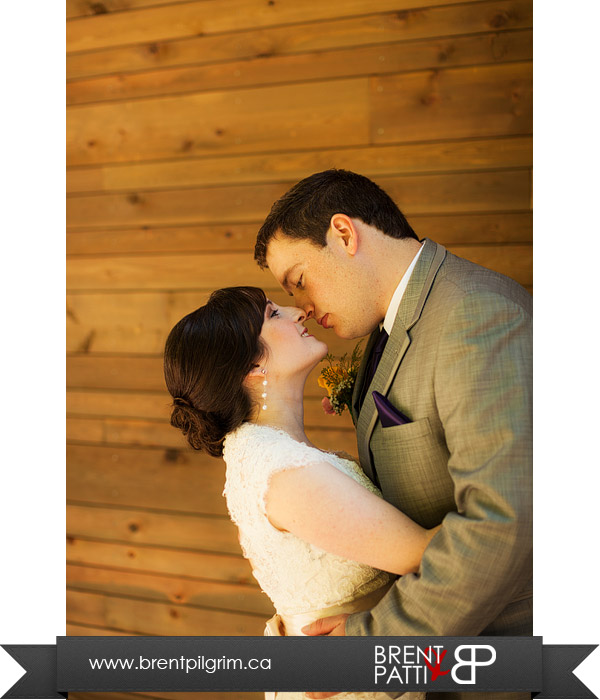 Love definitely is sweet.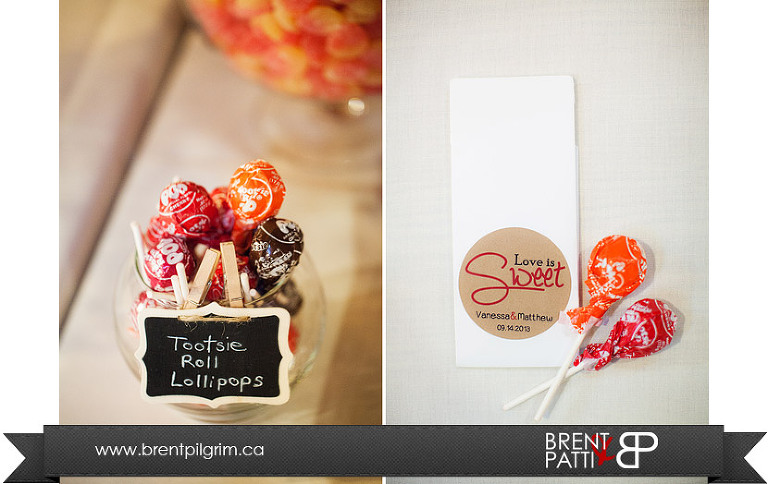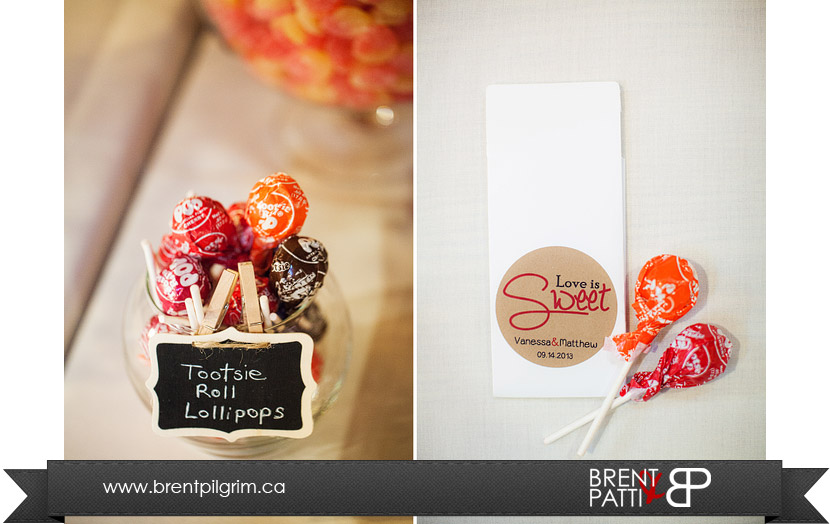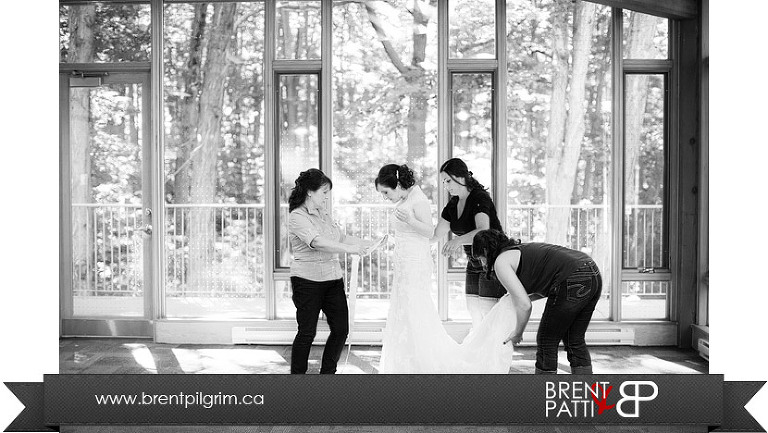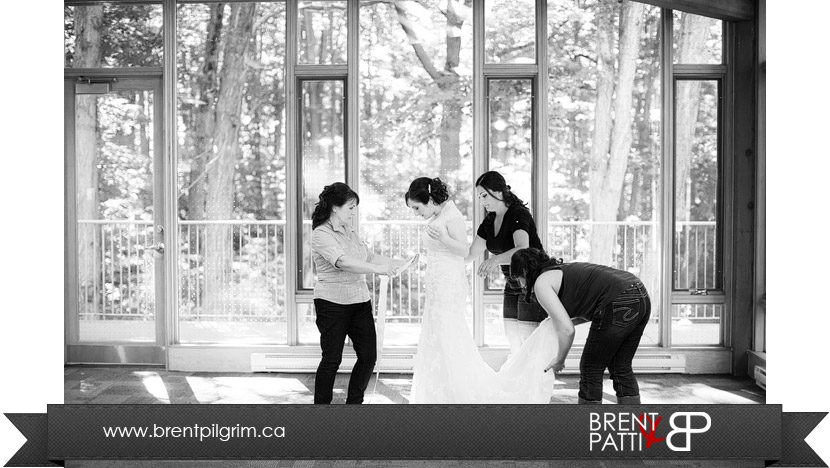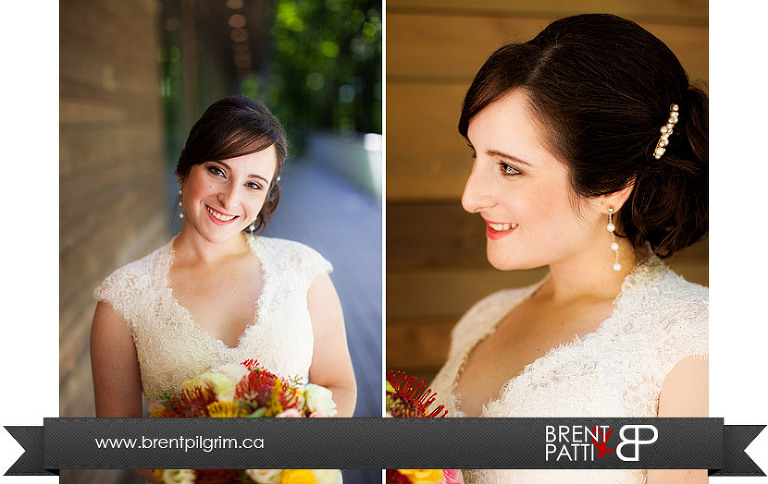 Sneaking up…!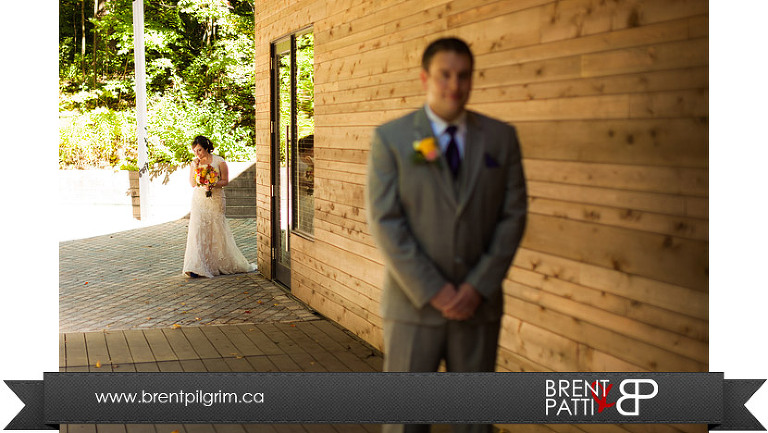 That smile says it all.