Reds and yellows painted the horizon line as far as the eye could see.  The leaves crunched under their feet as they walked through the pathways and over the grass, while the sounds of the cold flowing water close to the shoreline reminded even more of the changing of season.  And as the sun was setting behind the trees, they held each other close while we helped to document their love.
We spent the beautiful Fall late afternoon at Lowville Park with Ashley+Chris as they look forward to sharing an incredible wedding day with their family and friends next year, and we are honoured to be the ones to help capture that too.
Milton Wedding Photographer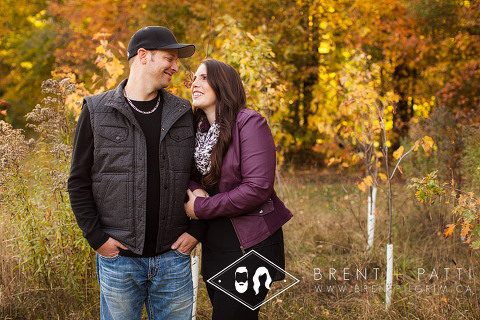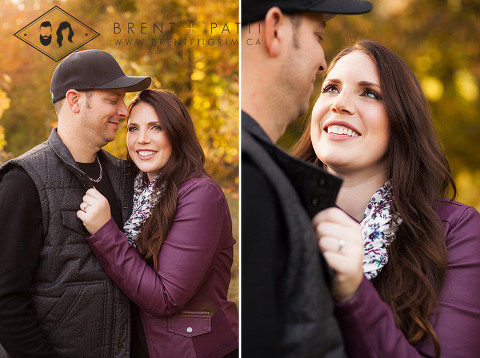 While Brent takes this…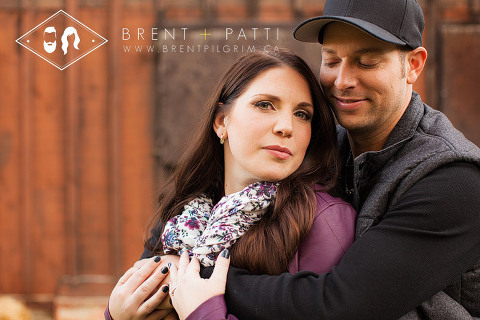 …Patti is taking this!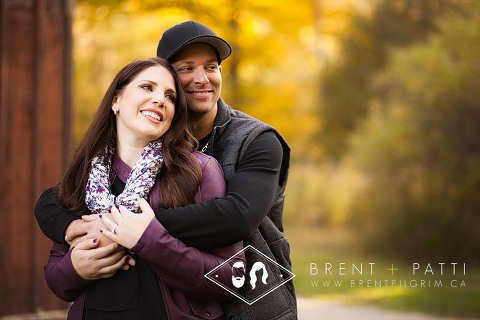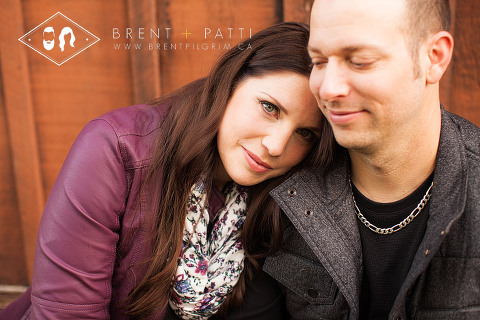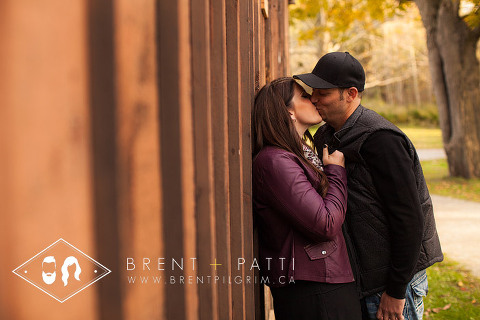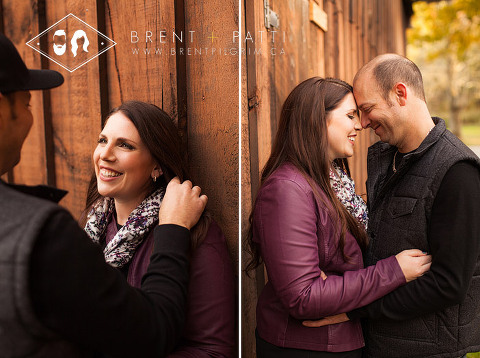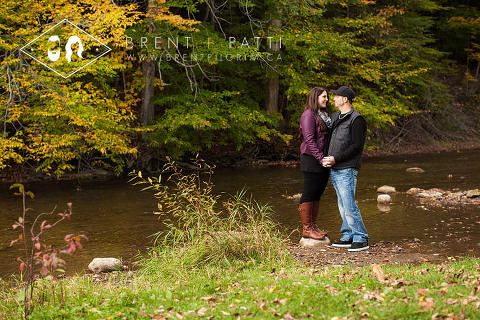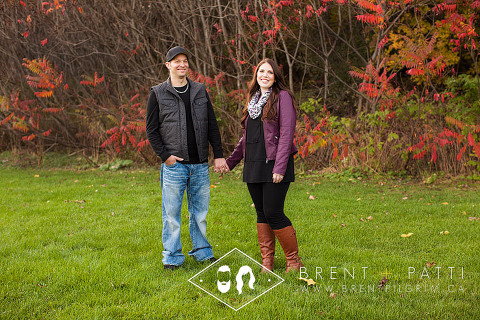 The sun just seemed to love them!