The door to the room was open just enough to let the passers-by in the hallway know what was happening later that day.  The sounds of shared laughs and excitement poured out stronger the further you stepped into the suite that Kristin, her maid-of-honour and her Mom were using as a mini-celebration hall before the main event.  The light from the large windows wrapped warmly around her dress, sparkled on her bracelet and Grandmother's broach which she borrowed with love for her wedding.
Along the banks of the Credit River flowing through the heart of Erindale Park, Greg waited to see his bride for the first time that day.  Opting to see each other before the ceremony with a First Look, Kristin and Greg chose to enjoy time together to share their love and excitement – not only for their big day, but the days and years to come as husband and wife, and a family.
In the courtyard beside the gardens of the William Barber Estate as the sun broke through the late afternoon clouds, Kristin and Greg held hands, laughed and loved every moment of professing their love and commitment to each and their loved ones, before enjoying the company of close family and friends into the night.
Kristin and Greg – it was our complete honour to share in your wedding day, and to be able to capture it all for you.
Mississauga Wedding Photographer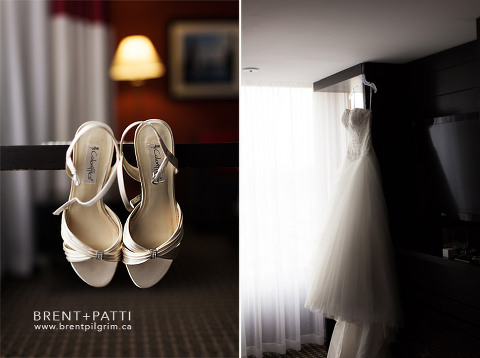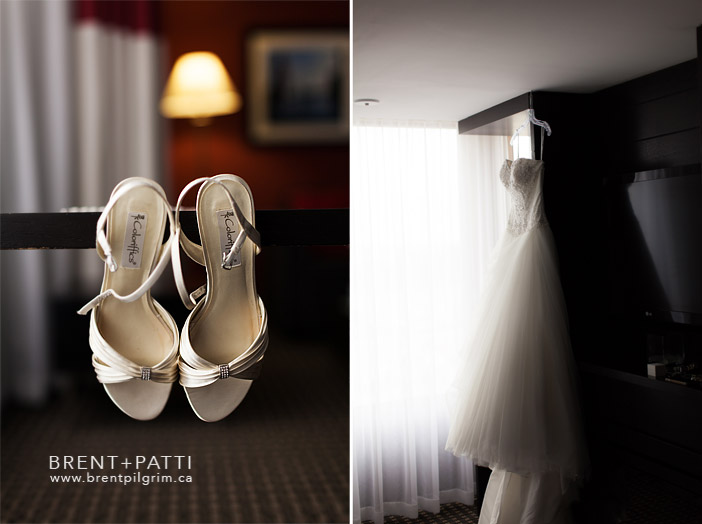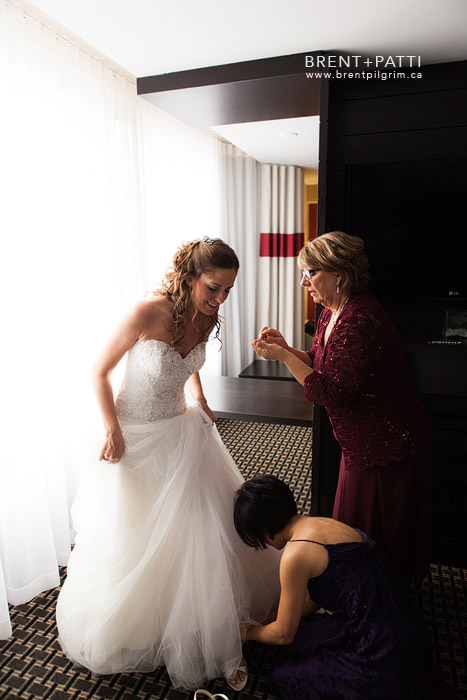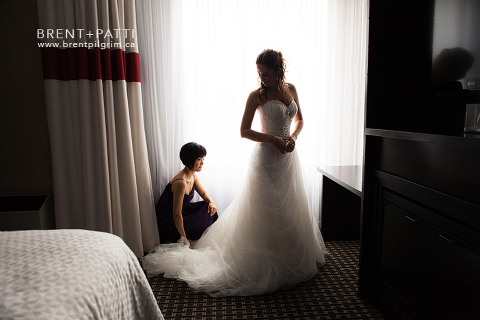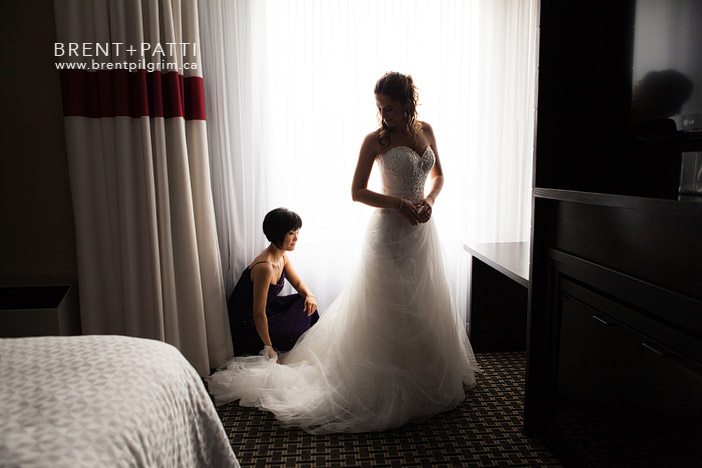 Kapow!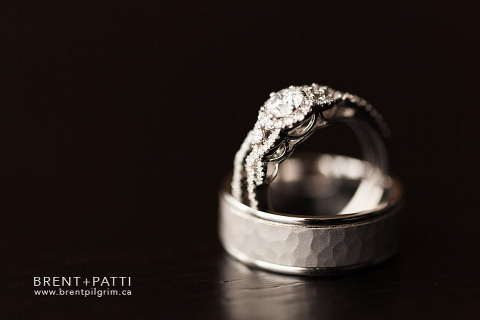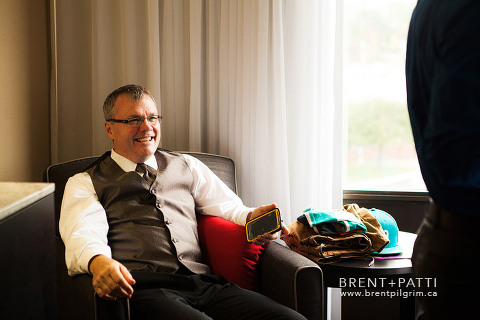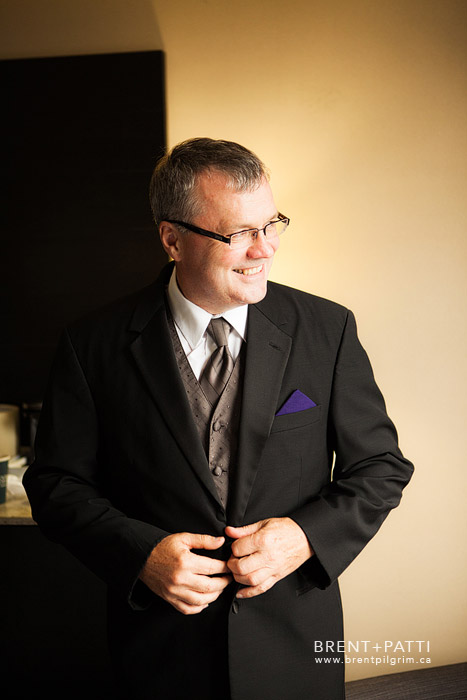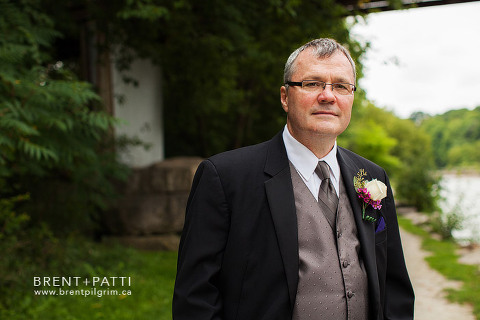 The First Look … just look at the excitement it created for these love birds.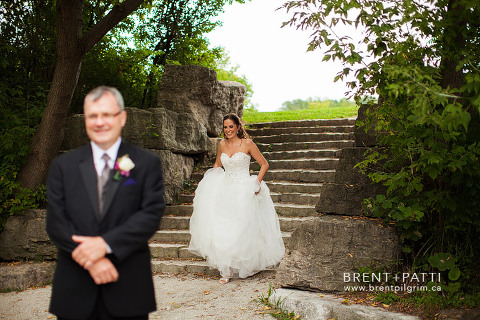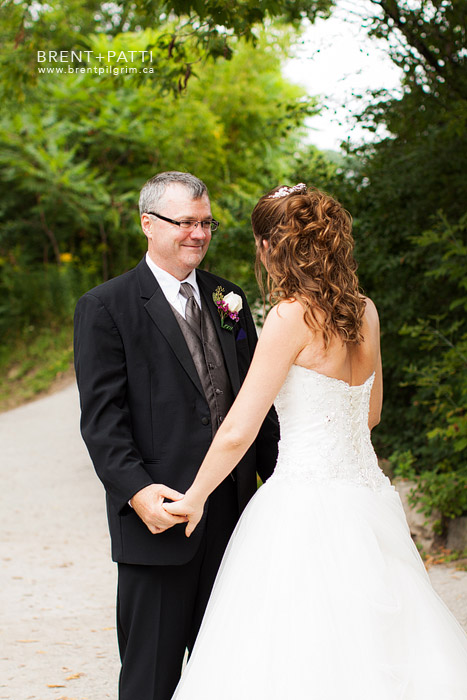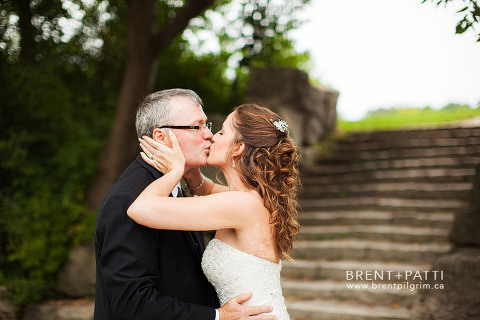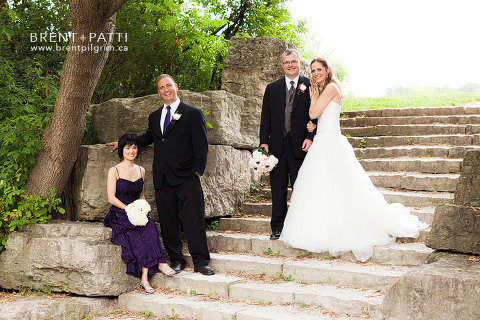 Stunning, simply stunning.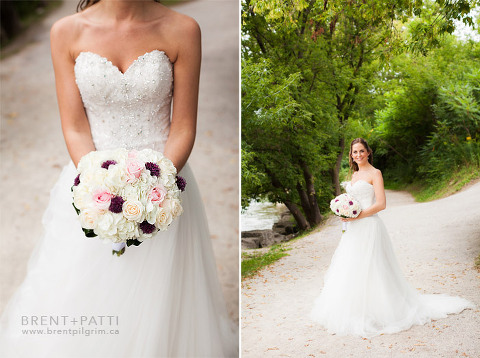 Fishing anyone?  A groom's dream day?  Greg was all for it!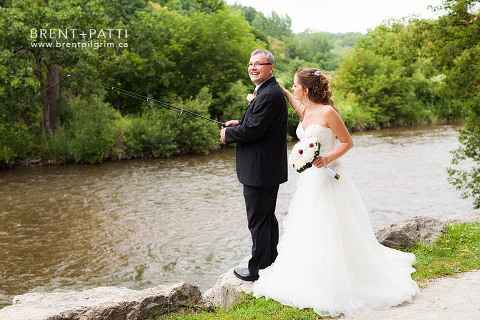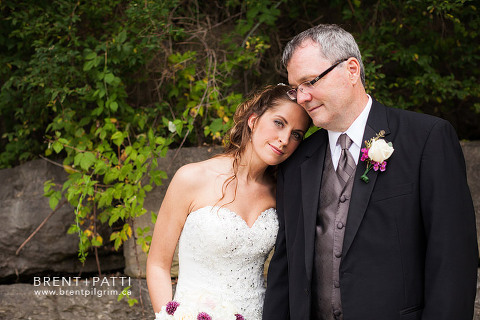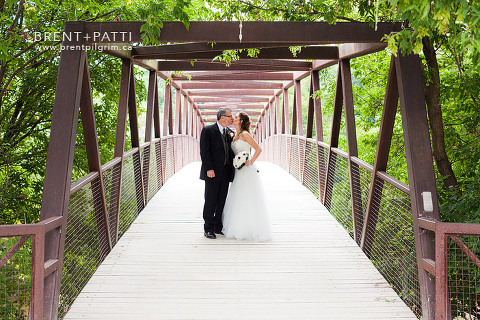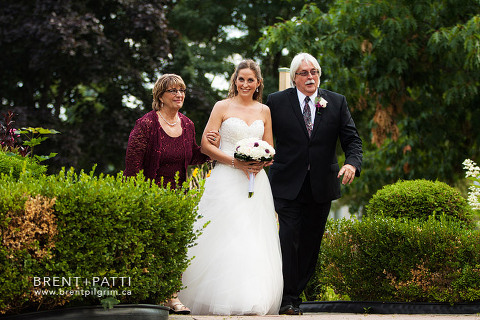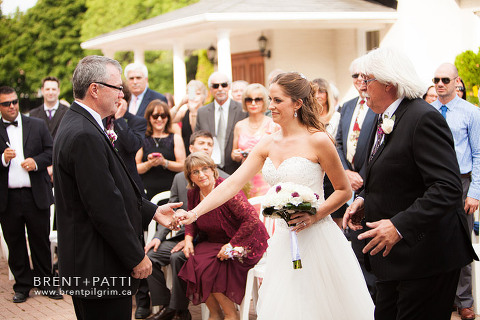 The way he looks at her…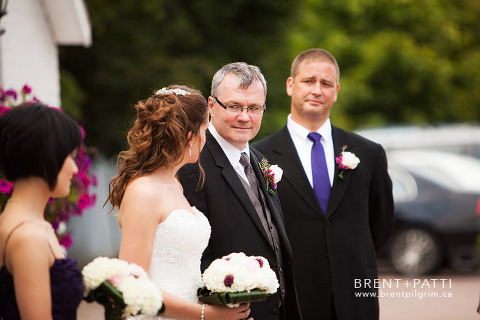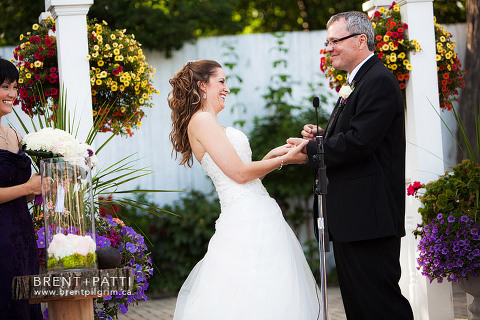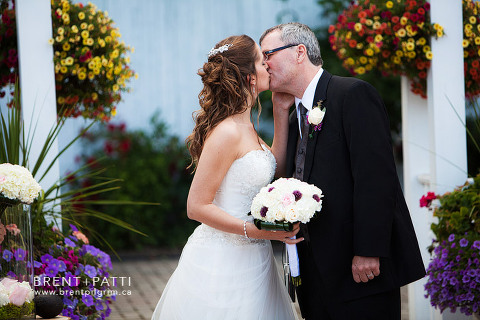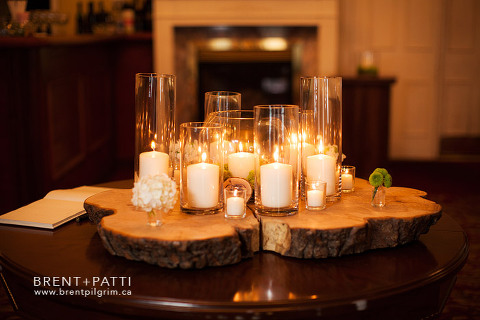 Another delicious ensemble by the ever talented team at Flour Girls in Milton.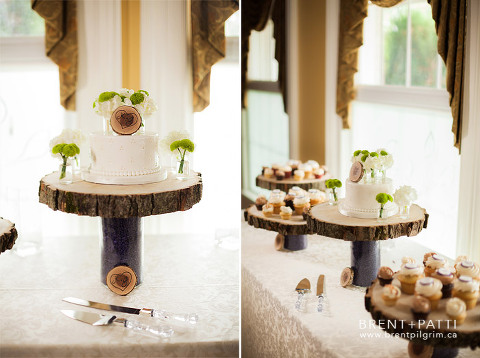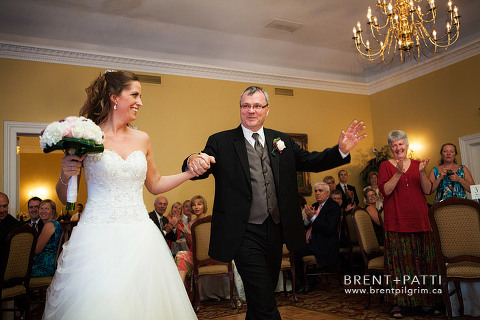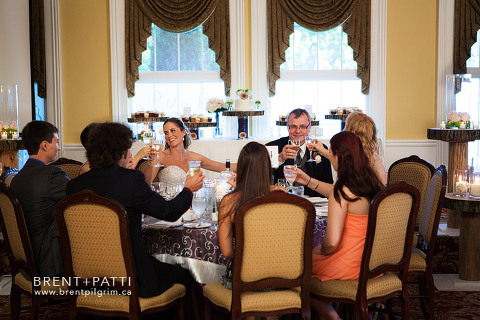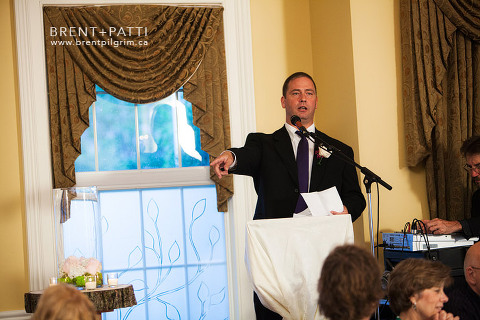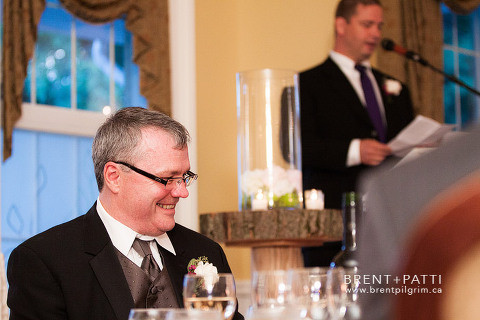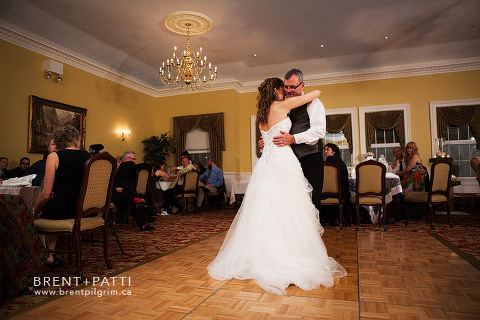 Love.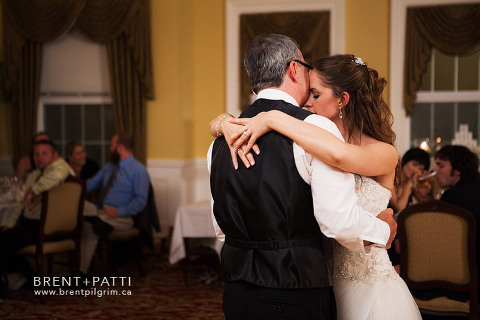 Coordinator:  Shake It Up Event Management (www.shakeitupevents.com)
Ceremony, Reception Venue, Caterer:  The William Barber Estate (www.estatevenues.ca/the-william-barber-estate/)
Florist:  J Deco (www.jdeco.ca / Facebook Page)
Baker:  Flour Girls (www.flourgirls.com)
Dress:  Elizabeth's Fashions (www.bridalsplendor.com)
Officiant:  Marilyn Dion of Woven Word Ceremonies (www.wovenwordsceremonies.com)
Hair:  Mon Eva Hair Studio (https://www.facebook.com/MonevaHairstudio)
Makeup:  Gabriella Moody (gabriellemoody29.wix.com/gmartistry1 / Facebook Page)