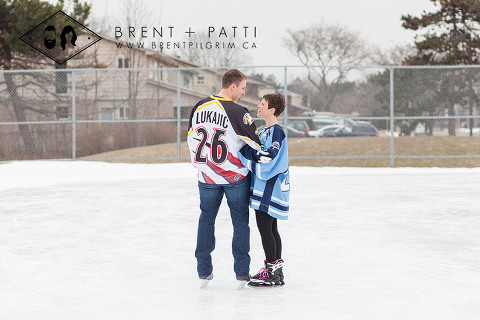 Walking down the sidewalk, hand in hand, in the neighbourhood you know.  To be doing it with the person you fell in love with, looking forward to your wedding in the summer, it feels like home – not only now but for years to come.
Hockey and skating has been a big part of Michael's life, both growing up and professionally after college.  One day, Julie surprised him with some skates in hand and a smile.  Love can encourage you to try things that are a little bit out of your element.  But as long as you do it with the person you love it will always be an adventure together.
So, when Julie and Michael came up with the idea of going skating at the local outdoor rink in their neighbourhood for their engagement session, we excitedly agreed to join them to help document their love as they look forward to their wedding in August.
Outdoor Skating Engagement Session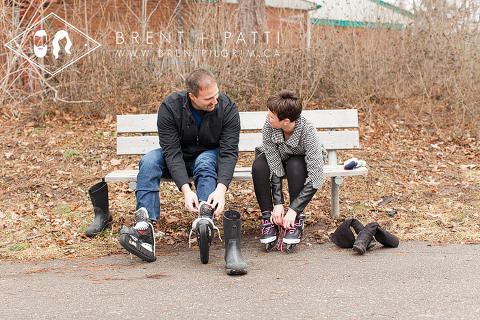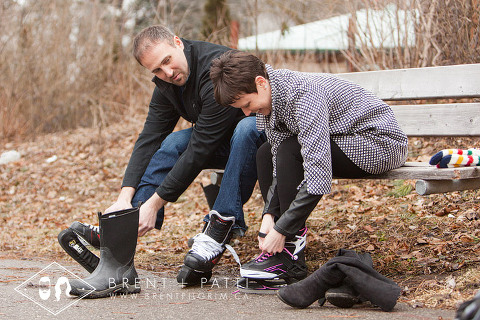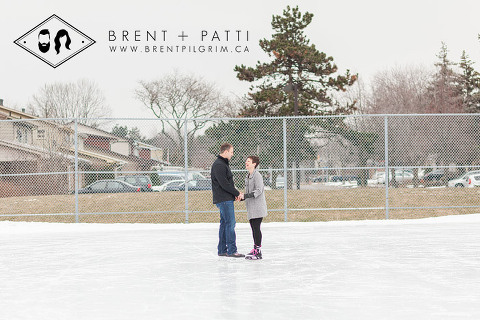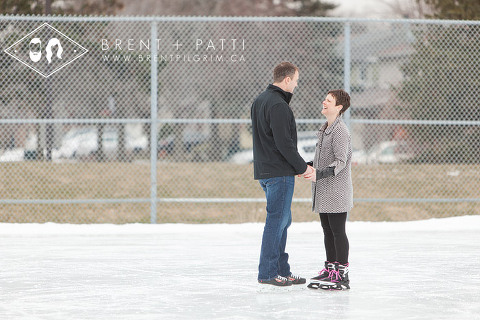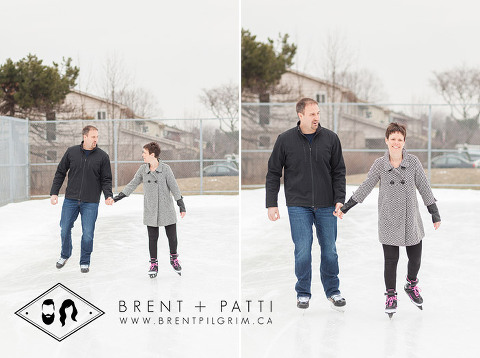 After playing in college, Mike went on to play professionally in the minor leagues throughout the US.  So, he and Julie brought some of his jerseys to wear!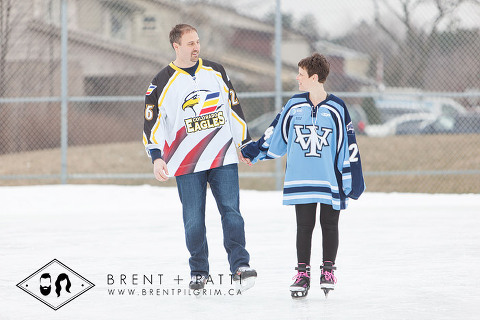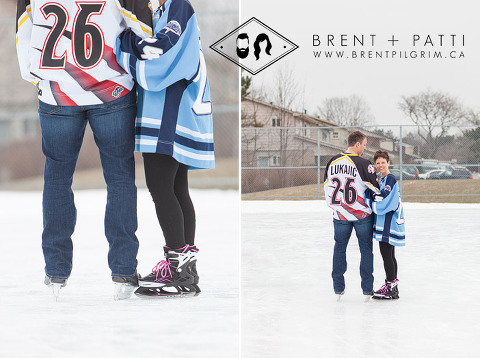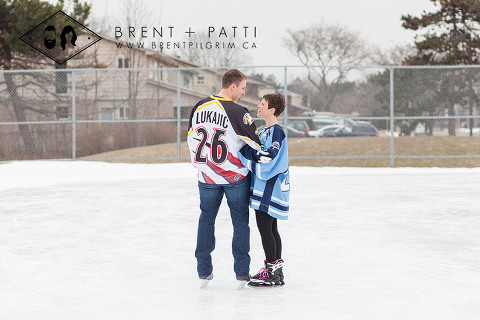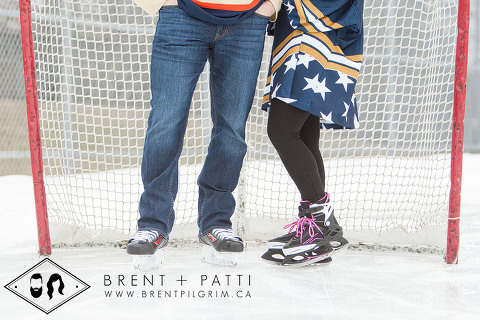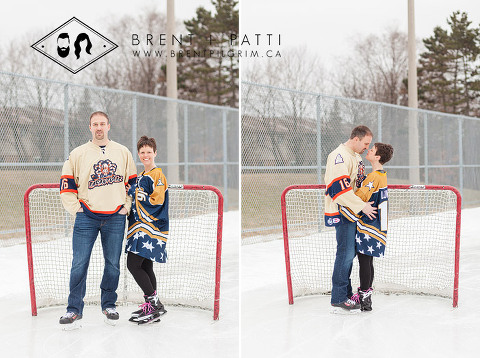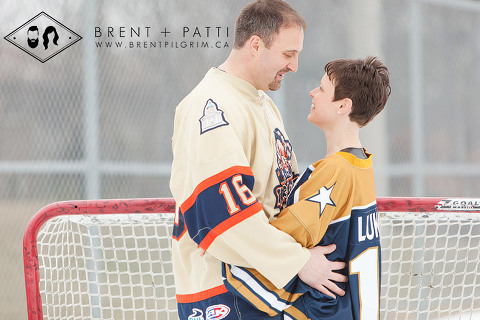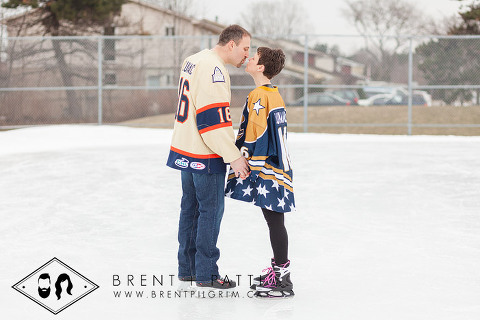 A little more privacy and warmer boots to get the heart warmed up.