When you do something you enjoy together it can become part of who you are as a couple.  Walking, talking, dreaming, living and being by each others side along the way.  Varying work schedules can make it a not-so-easy thing to do but then it can make the time you have together extra incredible.  Sarah is a dedicated nurse at a nearby hospital and Derrick is self-employed.  So, when they asked us to go for a stroll in the park for their engagement session because it's something that they enjoy doing together we loved the idea knowing that they were willing to share that part of their lives with us.
The best part is that they're getting married this Spring and we just happen to be completely honoured to be there to capture it all for them.
Stroll in the Park Engagement Session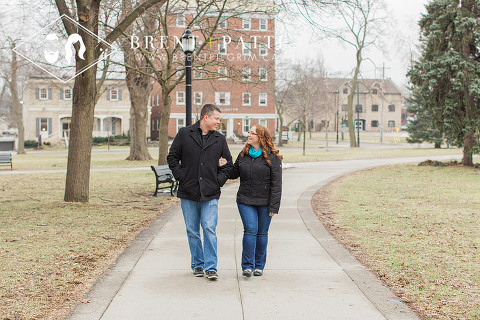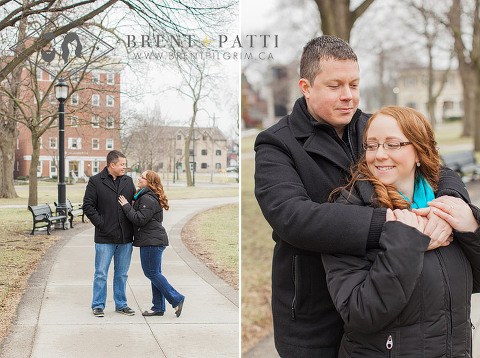 Love walking through Victoria Park in Downtown London!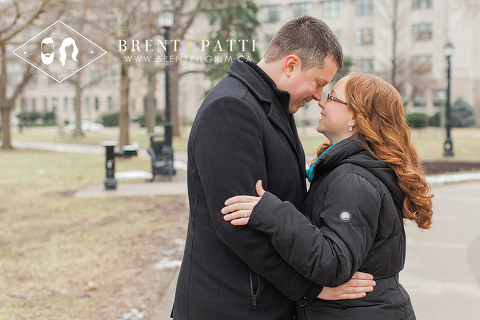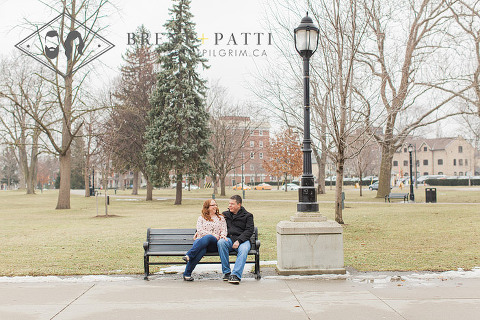 Sarah+ Derrick led us down to Harris Park near the forks along the Thames River.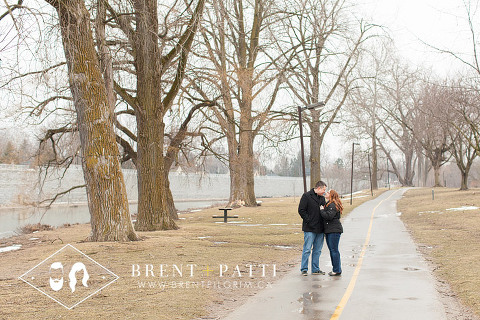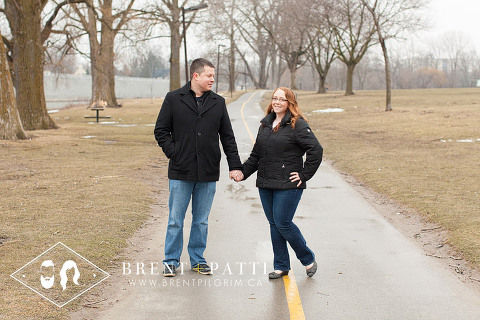 Derrick gave a very quick impromptu guided tour of the front gardens of the Old Court House 😉