He smiled when he turned around to see her.  His grin from ear to ear during their First Look was out matched by her glow.  Although they've been cheering each other on for quite some time as best friends and even more, it was finally the day to make their team in life official.
As their family and friends gathered around them along the creek on the grounds of the Terra Cotta Inn, Lisa+Robb pledged their love and commitment to each other, their daughter, and their dogs who seemed very happy to be a part of it all.
And as the sun was setting outside of the big tent, the rest of their day was spent laughing, dancing and having a whole lot of fun.
Congratulations, Lisa+Robb – we are so happy that you have found each other and will be together forever, and we wish you continued happiness… B+P
Terra Cotta Inn Wedding Photographer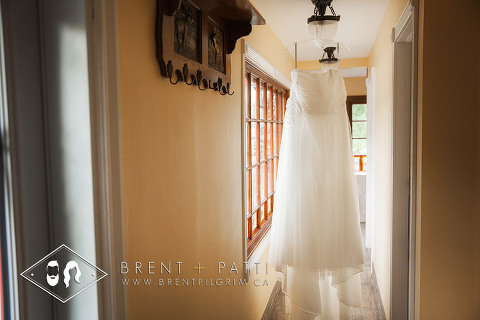 Bling, bling, and more bling!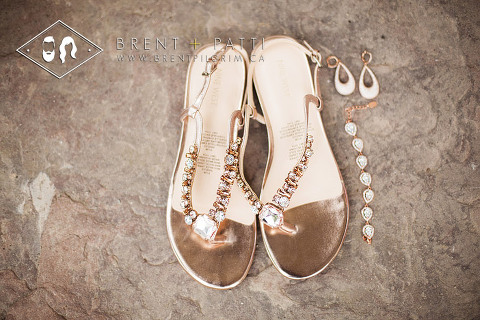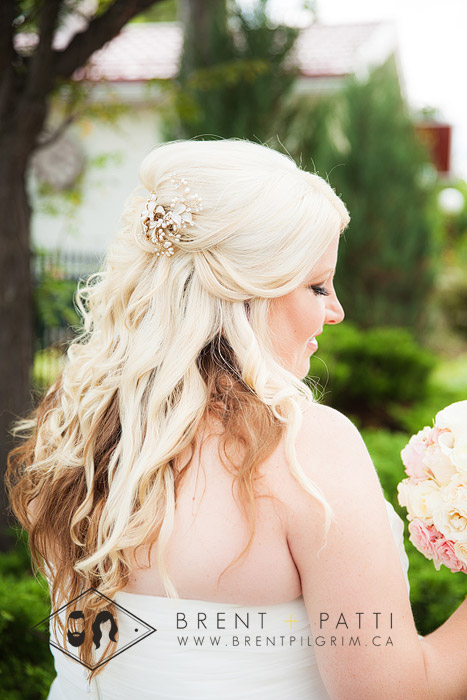 How pretty does this bouquet look with the encrusted flower in the centre?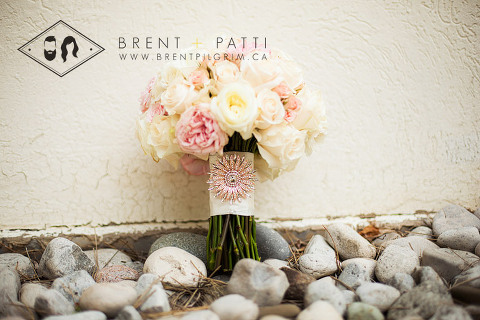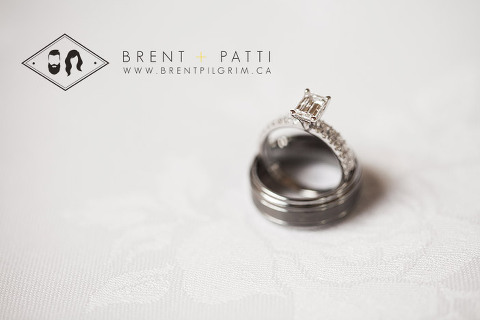 Best man helps the groom, so why shouldn't the groom help out his best man with his tie?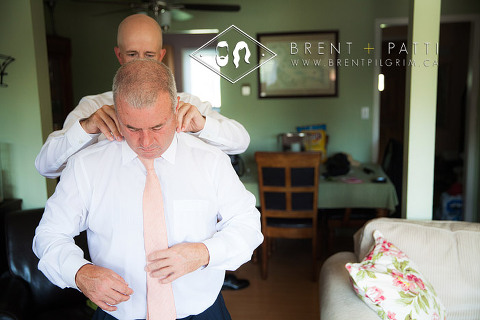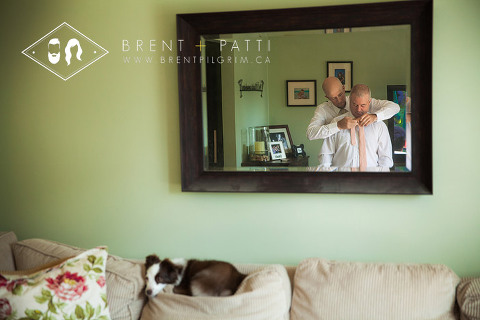 This is our fourth wedding at Terra Cotta Inn, and it seems to get more beautiful each time.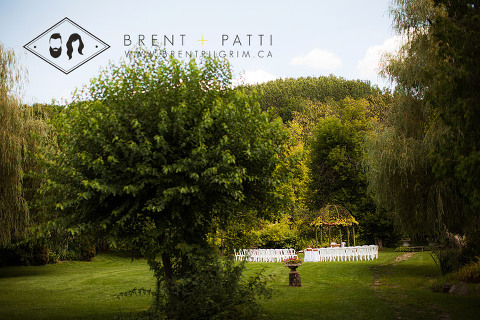 The First Look…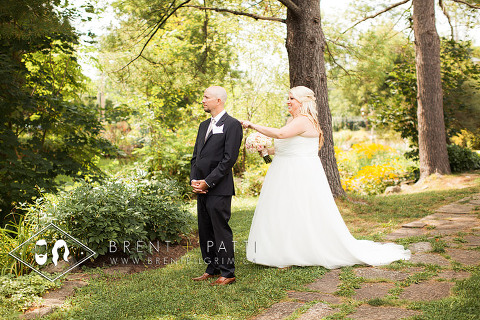 …and first smiles.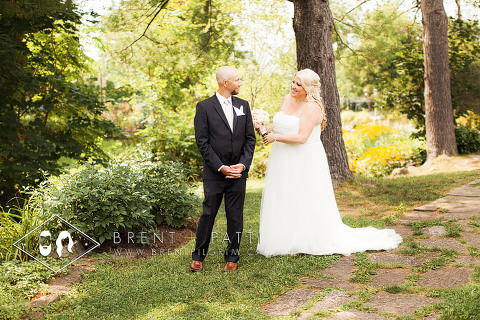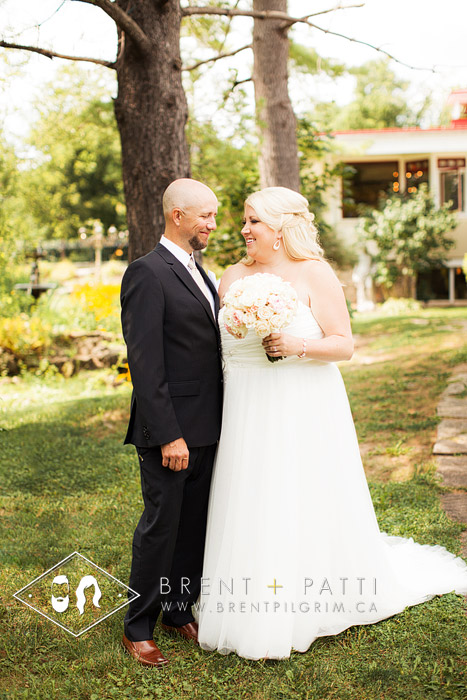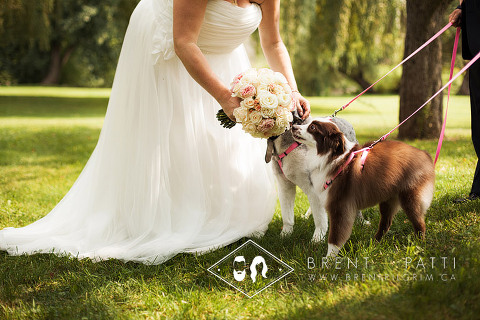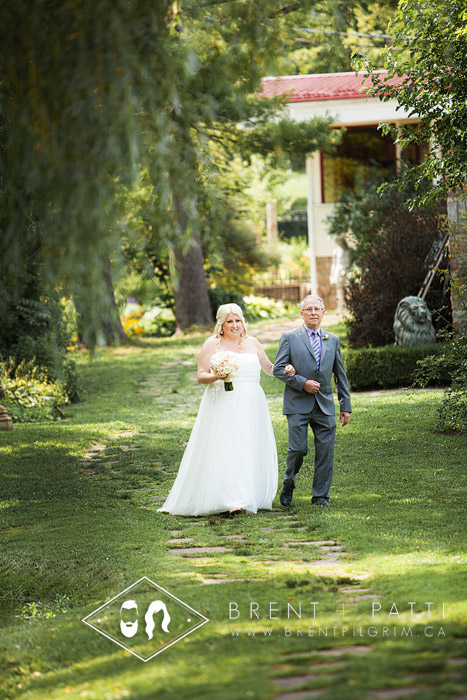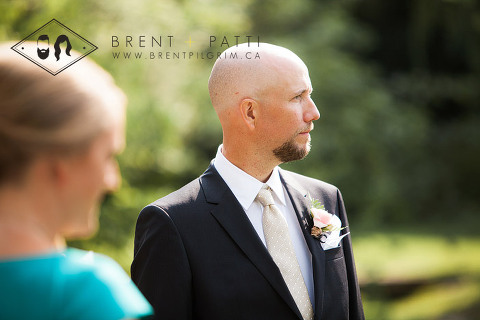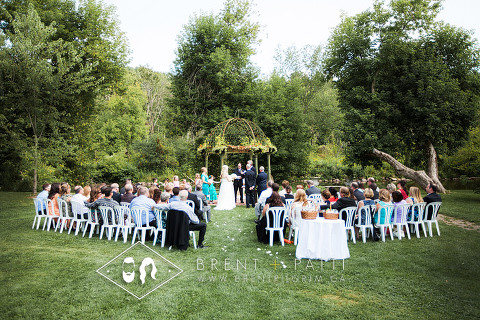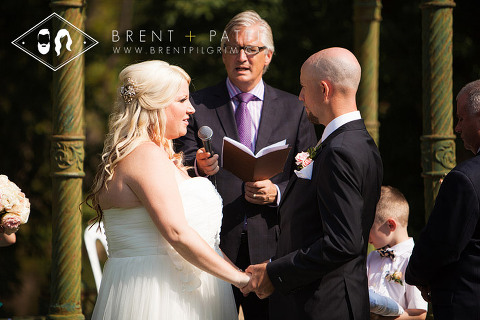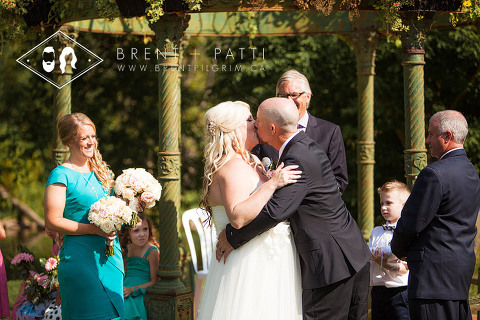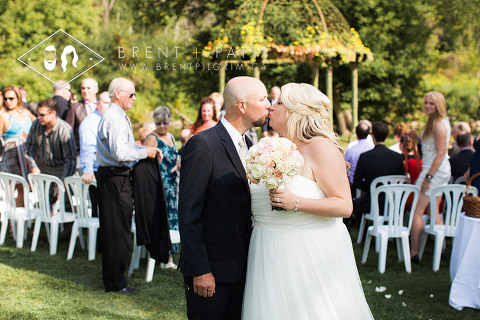 As their guests enjoyed cocktail hour, the newly weds walked the grounds of the Inn for a few more photos with us.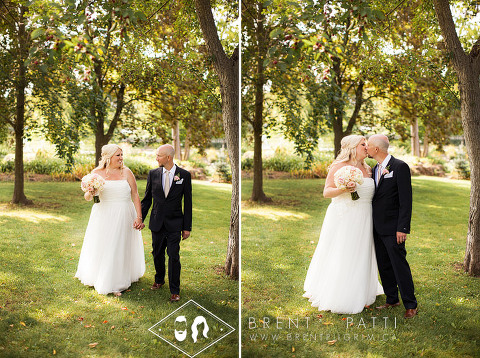 So much candy.  So much goodness.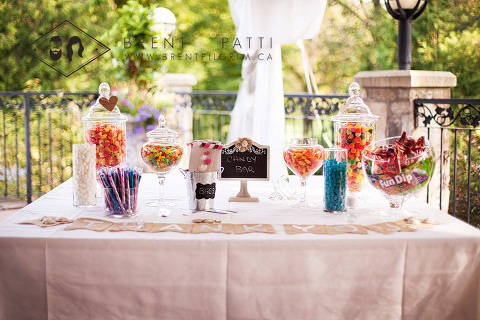 The first dance.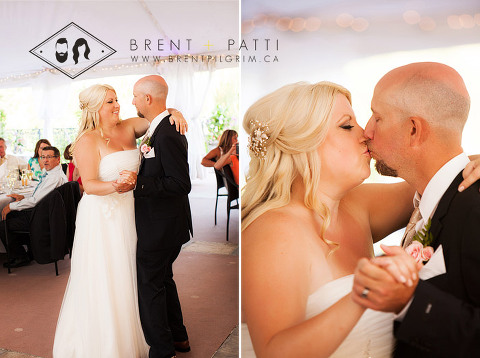 Toasts all around.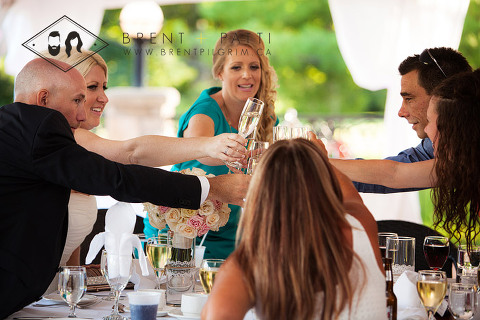 The sun had set, but the fun continued late into the night.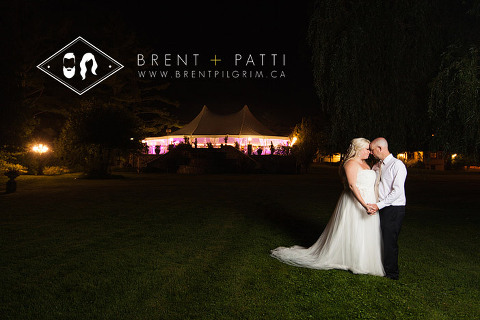 Their wedding could not have been possible without the incredible team who brought it all together for them:
Ceremony and Reception Venue:  Terra Cotta Inn
Officiant:  Rev. Paul Ivany
Bakery:  Hooked On Fondant
Dress Shop:  Elizabeth's Fashions
DJ:  Dolce Entertainment
Makeup and Hair:  Creatively Beautiful
Photography:  Brent and Patti