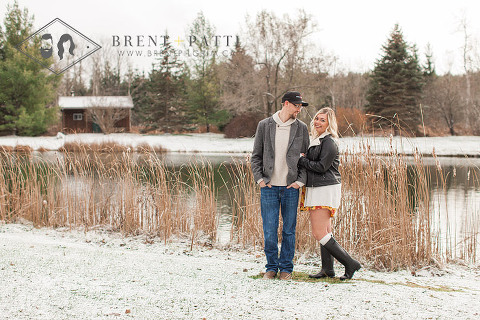 Winter Engagement Session in the Forest
A fresh dusting of snow can make any location seem magical.  Dark paths turn bright, buildings look frozen in time, and the crisp air will somehow pull each other in closer as if your heart is searching out the warmth of the person you love.
So when the white-stuff was flowing through the air on our way to her uncle's property, we knew that Taylor made an incredible choice for the location of her engagement session with Aaron.
On a magical afternoon with snowflakes floating in the air, we met with Taylor, Aaron and their pup Dino on the gorgeous family owned property in Erin to add to the excitement of their upcoming wedding in Muskoka next summer.  Bonus points for being Maple Leafs fans!!!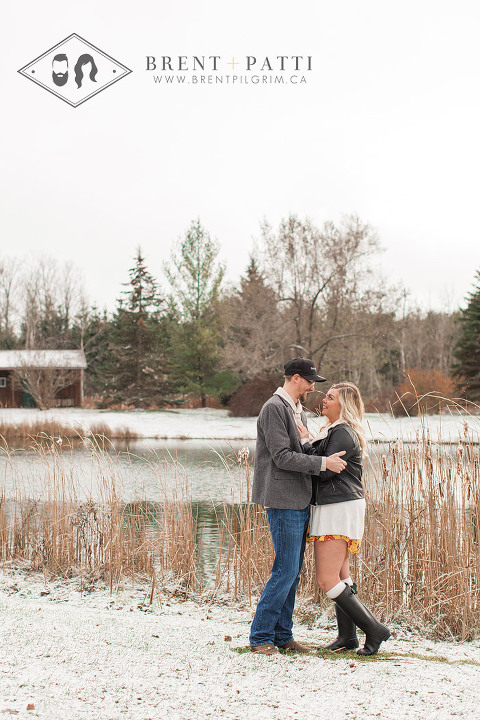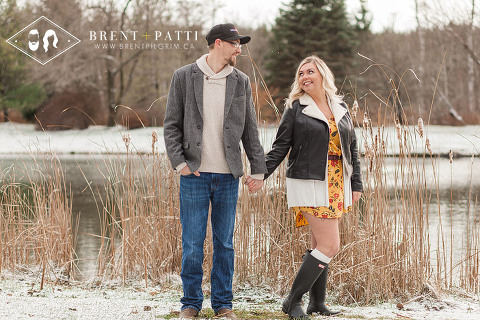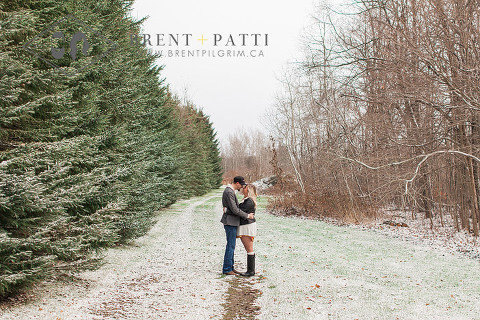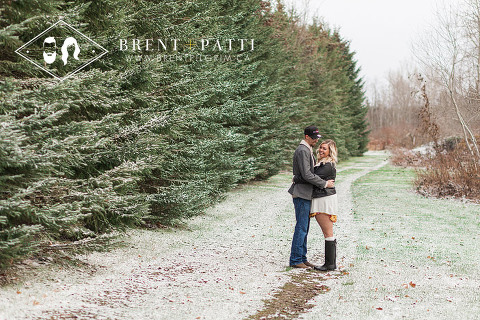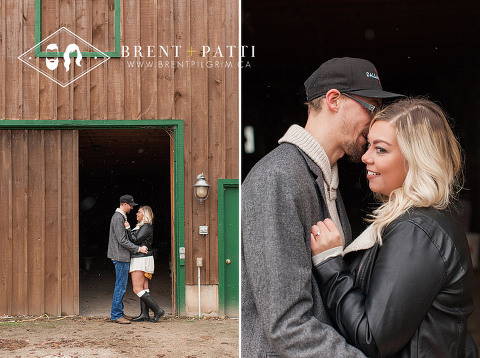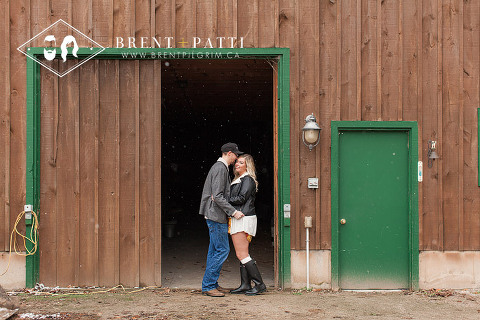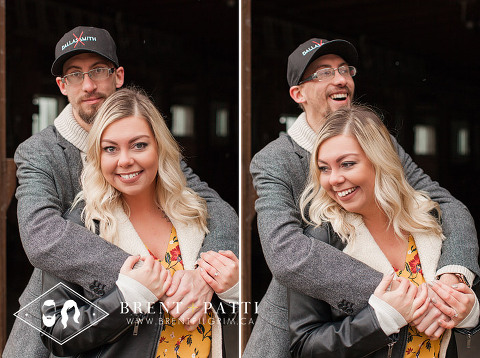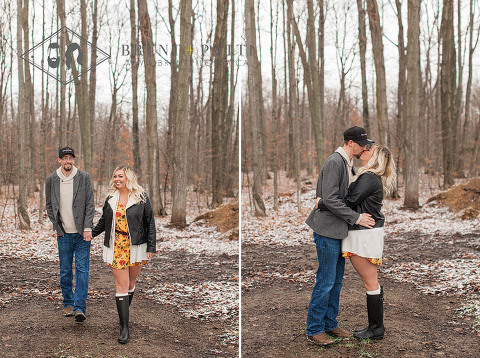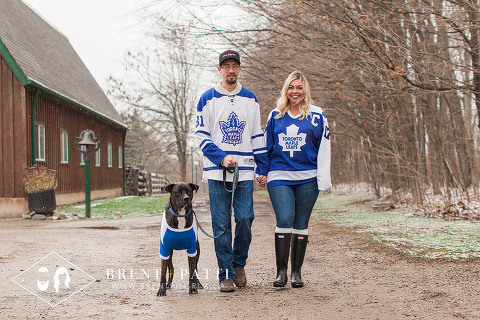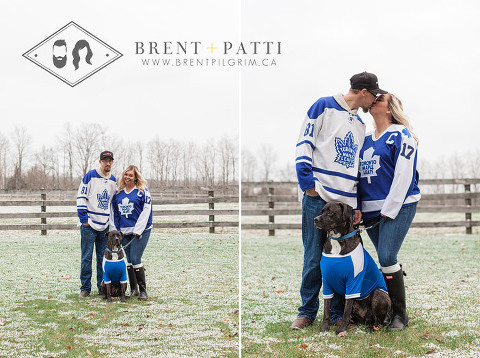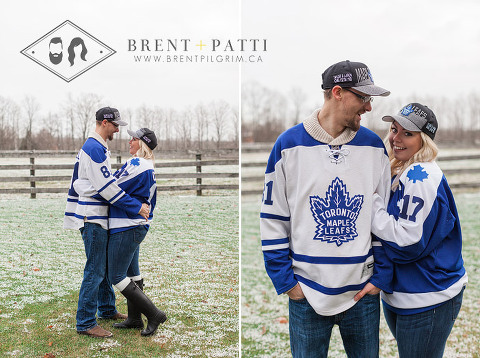 P H O T O G R A P H Y | Brent and Patti